WWC ANNOUNCES 8TH DOCTORAL SCHOLAR STUDENT IN VETERANS HEALTH RESEARCH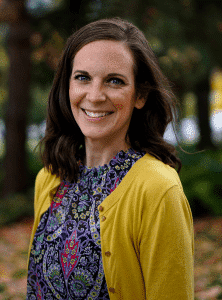 WWC  is proud to announce that Kate St. Cyr from the University of Toronto been selected as the eighth recipient of the Wounded Warriors Doctoral Scholarship in Military and Veterans health. In 2013, Wounded Warriors Canada made a 10-year, $400,000 commitment to the Canadian Institute for Military and Veteran Health Research (CIMVHR). Now in its eighth year, the scholarship is awarded to one PhD candidate annually who demonstrates excellence in their proposed research while exhibiting significant potential for a high impact career in a military, Veteran and family health research.
More Canadian research is needed to address the health and well-being issues over the life-course of individuals and families of those who serve and have served, as related to occupational exposures, experiences and environment. These may include health consequences – physical, mental and social – that are unique in their nature, magnitude, long-term effects, delayed presentation, and trans-generational implications.
Scott Maxwell, Executive Director of Wounded Warriors Canada commented, "Research is absolutely vital when assessing the most effective ways in which to support our ill and injured Canadian Armed Forces members, Veterans, First Responders and their families. Our Doctoral Scholarship is making this research possible and we are pleased to see that Tara's area of study will be focused on the differences in access to care for our treatment-seeking Veterans across the country."
Kate St. Cyr commented, "I'm honoured to be the eighth recipient of the Wounded Warriors Doctoral Scholarship, and be given the opportunity to forge a collaborative relationship with Wounded Warriors Canada. This award will support my doctoral research project, which aims to understand whether there are differences in how male and female Veterans access the provincial healthcare system for mental health services."
Dr. David Pedlar, CIMVHR Scientific Director commented, "The Wounded Warriors doctoral scholarship has provided strong junior researchers the ability to focus on military, Veteran, and family health. Without this kind of support, it is challenging to attract young talent to the field. We have seen tremendous success among those who have been awarded this prestigious scholarship as they prosper and thrive in their trajectories as new research investigators. The research field as a whole is enriched by Wounded Warriors Canada's generosity." 
Michal Juul Sørensen, Vice President and General Manager at Lundbeck Canada commented, "As a leader in brain health, Lundbeck is proud to support the Wounded Warriors Canada Doctoral Scholarship and the important work it fuels. We're excited to see the outcome of Kate's research to effect positive change in veteran mental health services. We admire her passion, and we remain committed to our dedication in restoring brain health, so every person can be their best."