PTSD Service
Dog

s

Since 2012, WWC has contributed over $3M
to training and pairing of PTSD Services Dogs
benefiting injured Veterans and First Responders

Properly trained PTSD Service Dogs can and do change and save lives.
The positive impact PTSD Service Dogs have on the lives of an ill and injured member and his or her family is profound. As you can imagine, this news travels fast. We have now reached a point in Canada where the demand has outstripped the funding capacity requisite to train and pair service dogs with ill and injured Veterans and First Responders.
1. The establishment of consistent, defined, transparent and measurable National Standards for all Funded PTSD Service Dog Providers (irrespective of province).
2. Formal recognition of all Wounded Warriors Canada Service Funded Dog Providers across the country that meet or exceed the Wounded Warrior Canada published standards and are willing to work in a cooperative manner with other Wounded Warrior Canada Funded Service Dog Providers.
3. Implementation of a clinically-informed set of Prescriber Guidelines applicable to all applicants for a PTSD Service Dog. (Only Available from the WWC Service Dog Providers)
All intake, including the management of waitlists, are conducted by the respective PTSD Service Dog training providers. Wounded Warriors Canada does not provide funding to train individual dogs. 
A PLACE OF CONFIDENCE
In the past, Wounded Warriors Canada's significant investment in Service Dogs was difficult to identify. Building on the foundation of the four critical elements listed above, all WWC investments in Service Dogs will be seen in distinctive Red Service Dog. The vests, bearing the Wounded Warriors Canada Supported Service Dog patch, identify the Service Dog Provider responsible for training and pairing.
This will result in donors, the general public and more importantly Veterans, First Responders and their families having confidence that Dogs in these distinctive vests meet only the highest standards.
The WWC Service Dog Program does not provide funding
to train your own Dog!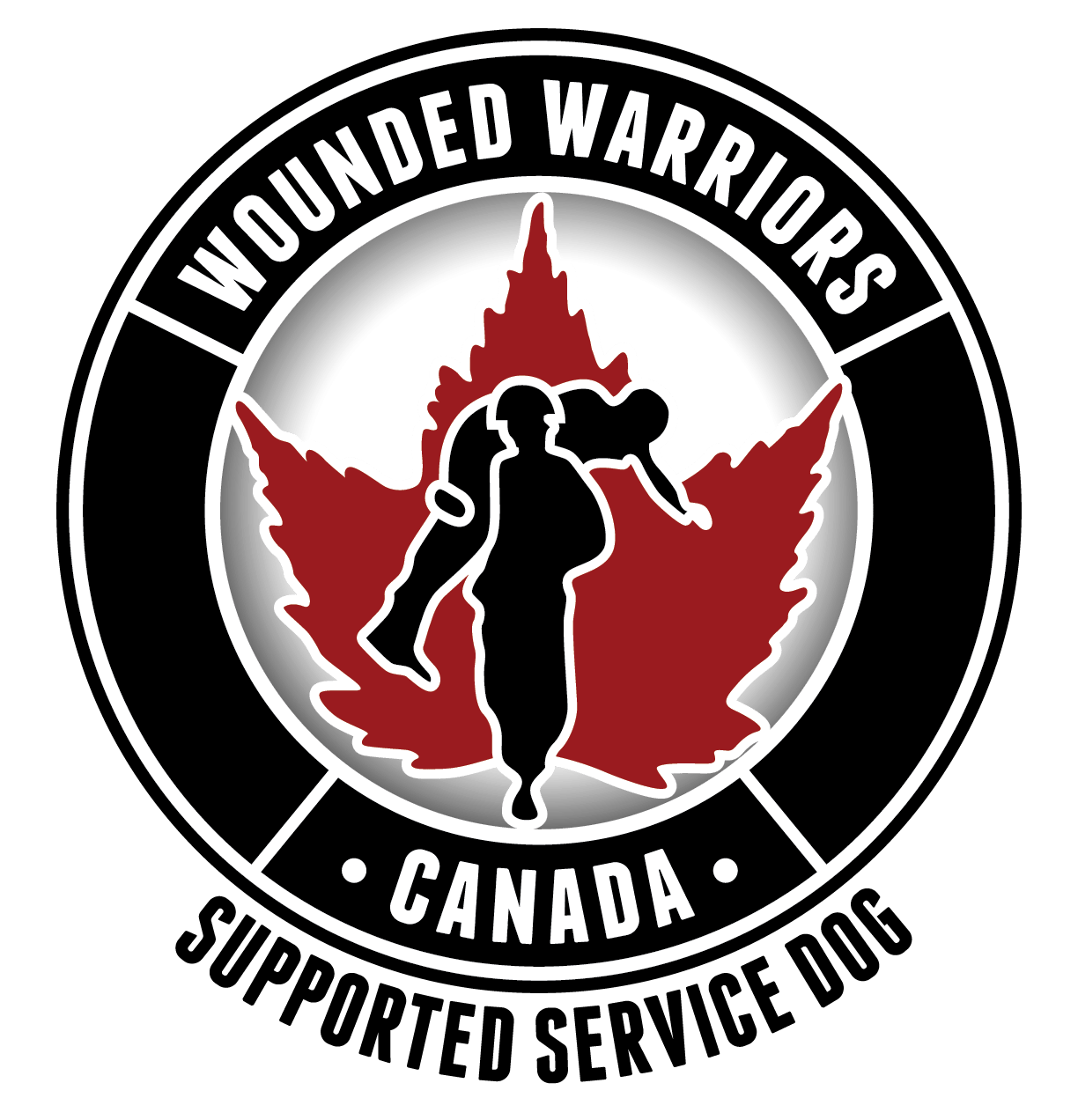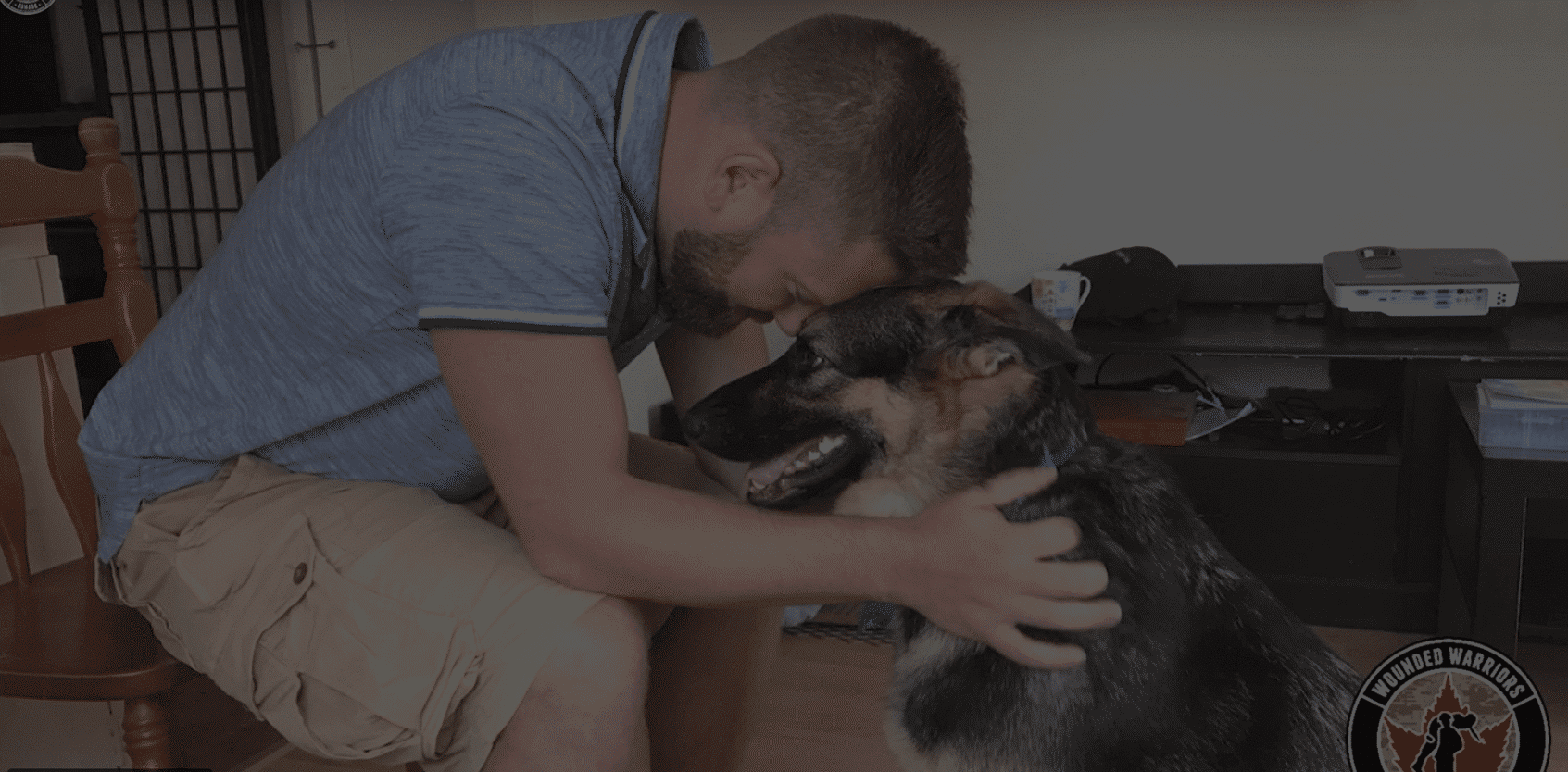 JOIN THE MISSION
Help us reduce the waitlist!
The average cost to properly train and pair a service dog is $15,000 and takes on average two years to complete the pairing process. What's more, because of the complexity of the training, not all dogs that train to become at PTSD Service Dog graduate. That is why it's imperative that we get as many dogs training with our partners as we possibly can.
Together, we can work towards the goal that no qualifying Veteran or First Responder ever waits to receive this life-changing experience that they so rightly deserve.