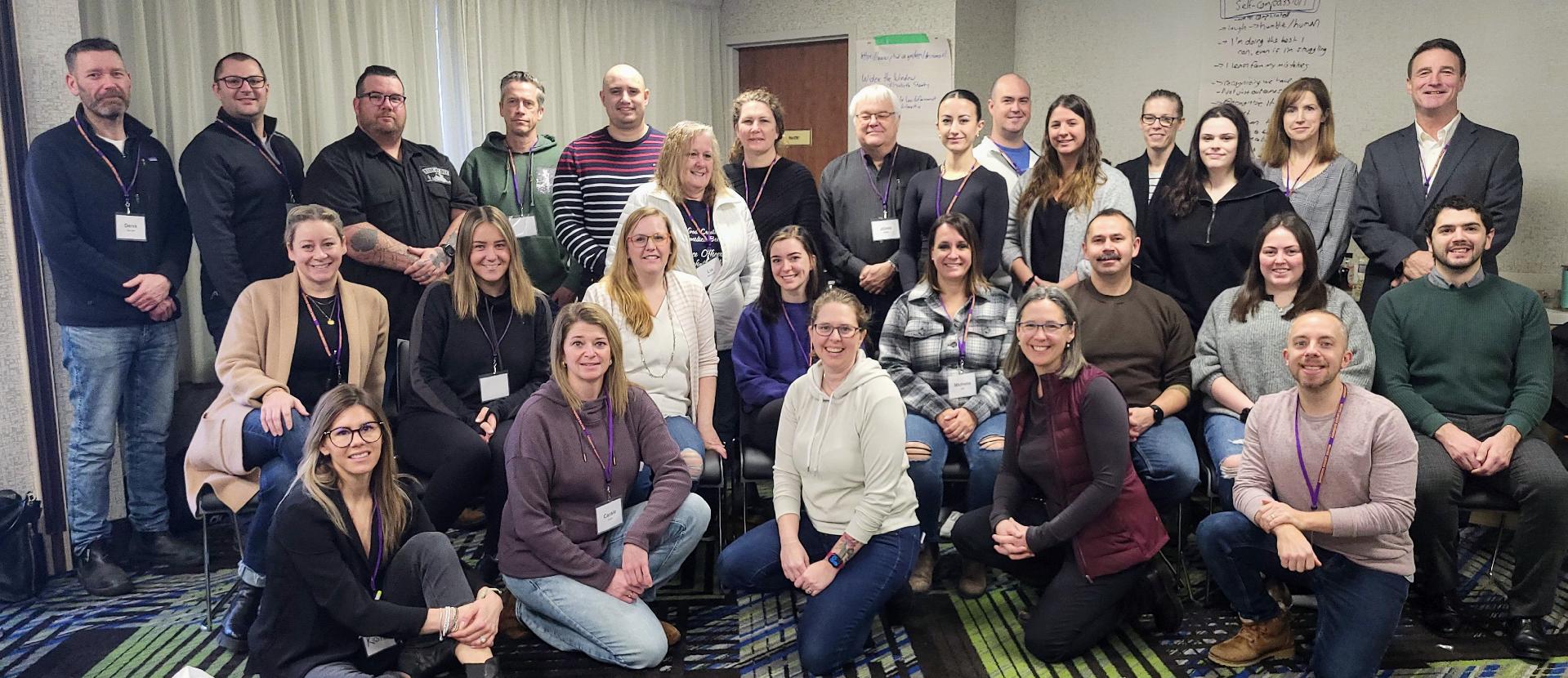 BACKGROUND
The Wounded Warriors Canada peer support training program is designed to help first responders become confident, capable, well-informed peer supporters, with increased personal resiliency for the rigors of their frontline and peer support roles. The program is intended to benefit both seasoned peer supporters and novices who require a grounding in the fundamentals of peer support. We provide a combination of content-rich education about a variety of relevant topics as well as opportunities for experiential learning. Attendees will learn about concepts that will improve their ability to recognize and respond to signs of stress and trauma in self and others, and to manage the crucial transition between "home mode" and "responder mode."
The Wounded Warriors Canada peer support program aims to provide an engaging and educational training experience, which will ultimately facilitate the growth of each individual and the teams they hail from. Both the educational and experiential components of the program bolster the emotional well-being of the peer supporters in attendance, and encourage the creation of bonds that can create ongoing mutual support. Our goal is to build a feeling of community and support among workshop participants.
Psychologists and peer support consultants collaborated on the development of the program, and work in tandem to conduct the training.
Psychologists involved in the training have extensive experience working with first responders, both as front-line clinicians and as peer support trainers.
Peer Support Consultants are individuals who come from first responder careers, who have an abundance of real-world peer support experience, as well as knowledge and understanding of the unique challenges facing peer support teams for first responder services.
PEER SUPPORT TRAINING PROGRAMS
PEER SUPPORT FUNDAMENTALS
This program is designed for peer supporters in public safety occupations who want to ensure they have the self-awareness, theoretical knowledge, and practical skills required to offer effective one-on-one and small-group support to colleagues in need. Developed and delivered by psychologists and peer support consultants working in collaboration, the course offers a combination of content-based and experiential learning. Attendees will be taught concepts and skills to help them improve their ability to recognize and respond to signs of stress and trauma in self and others, and to manage the crucial transition between "home mode" and "responder mode." Experiential learning will focus on two primary areas: development of supportive communication skills and styles, and strategies for calming the body and mind at work, at home, and during peer support interactions. Because public safety personnel usually want to "know the why," we emphasize the scientific rationale and practical value of each aspect of the experiential training. As attendees will be representing different peer support "home teams," the program also includes materials and take-away messaging to aid knowledge transfer activities.
This program is designed for individuals entering or occupying peer support leadership roles within public safety organizations. It includes a brief overview of concepts covered in the "Peer Support Fundamentals" course, but presumes participants already have well-developed one-on-one peer support skills and have participated in other peer support-related educational programming. A primary fo cus of this program is on managing the challenges of establishing and maintaining effective peer support programs – for example, how to select trustworthy, skilled peer supporters; how to increase the utilization of the team; whether and how to organize group debriefs following critical incidents; how to support the peer team and the service as a whole in the aftermath of low frequency/ high intensity events such as a member suicide or incident involving large scale loss of life. Taking on a leadership role in peer support often involves shouldering a tremendous burden of responsibility, which can add to the weightiness of an individual's own prior experiences of occupational stress and trauma. This course is designed to alleviate some of that burden by creating opportunities to share lessons learned, collaborate on finding solutions for commonly-faced problems, and build lasting relationships among individuals with a shared commitment to the practice of peer support.
SUPPORTIVE COMMUNICATION: PRINCIPLES

UNDERSTANDING CHRONIC STRESS

NEUROBIOLOGY OF TRAUMA AND OPERATIONAL STRESS

PERSONAL RESILIENCY STRATEGIES FOR THE PEER SUPPORTER

RESPONDING TO SEVERE DISTRESS AND SUICIDALITY AS A PEER SUPPORTER

SUPPORTIVE COMMUNICATION: EXPERIENTIAL SKILLS PRACTICE

"BAD CALLS"/ CRITICAL INCIDENTS/ TRAUMATIC EVENTS

COMPASSION FATIGUE – "THE COST OF CARING"

GROUP DEBRIEFING SESSIONS

LINKING PEERS WITH PROFESSIONAL SUPPORTS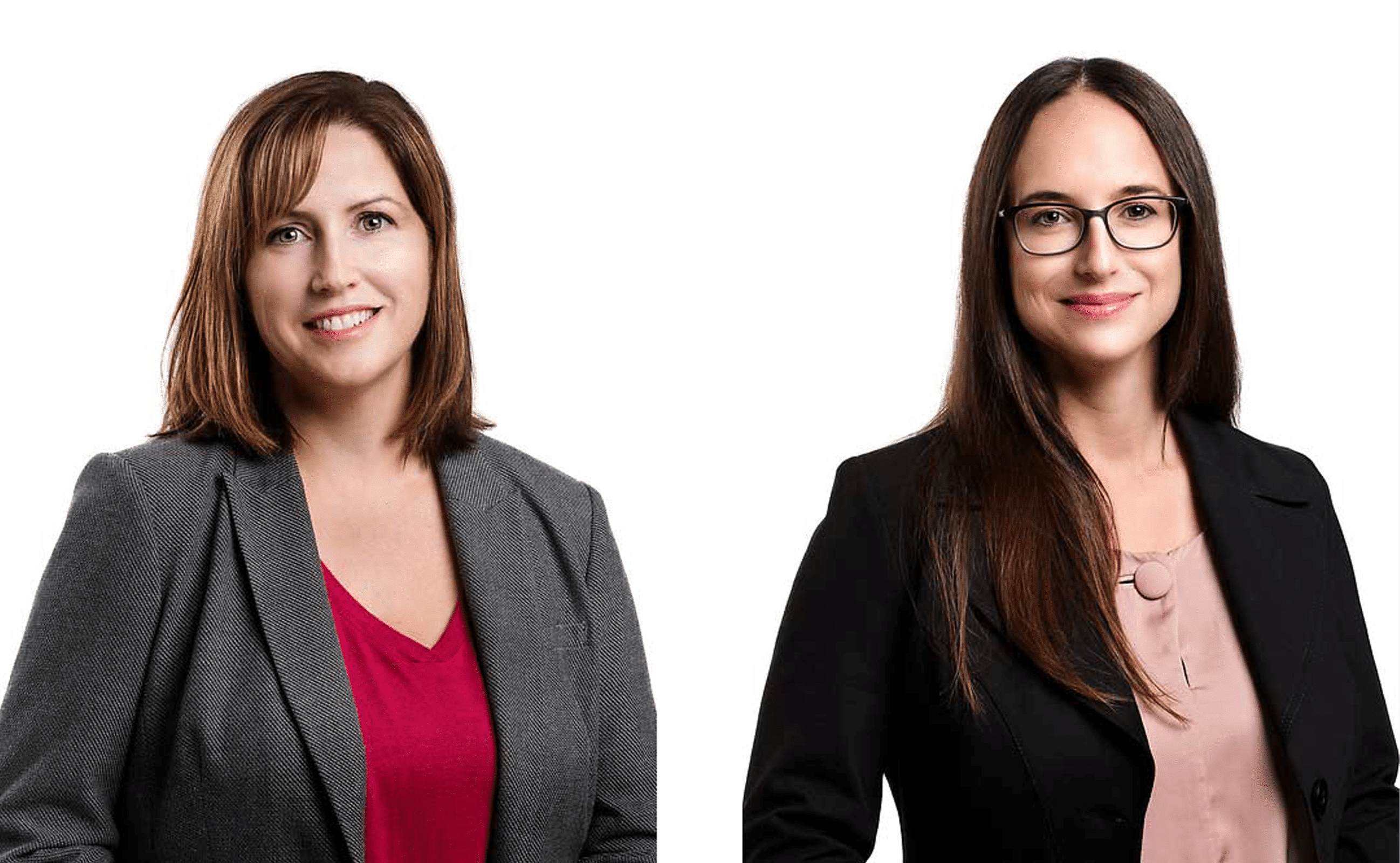 DR. NICOLE ETHIER, CLINICAL DIRECTOR
DR. SHANNON GIFFORD, CLINICAL DIRECTOR
Dr. Nicole Ethier and Dr. Shannon Gifford are two of the co-founders of Breakwater Institute for Occupational Stress and Trauma, a multidisciplinary clinic providing specialized mental health services to first responders and military members/ veterans.
In addition to providing frontline clinical support, Breakwater clinicians are involved in peer support training, personnel selection initiatives, clinical training for graduate students, consultation services with first responder agencies, and synergistic psychobiological treatment approaches for chronic operational stress and trauma (e.g., rTMS).
Drs. Ethier and Gifford both earned their Ph.D.s in clinical psychology from the University of Waterloo (UW), and are both long-serving clinical adjunct faculty members with the UW clinical psychology program.