WOUNDED WARRIORS CANADA AND EDMONTON FIRE RESCUE SERVICES CREATE A NEW AWARENESS CAMPAIGN IN SUPPORT OF MENTAL HEALTH FOR FIRST RESPONDERS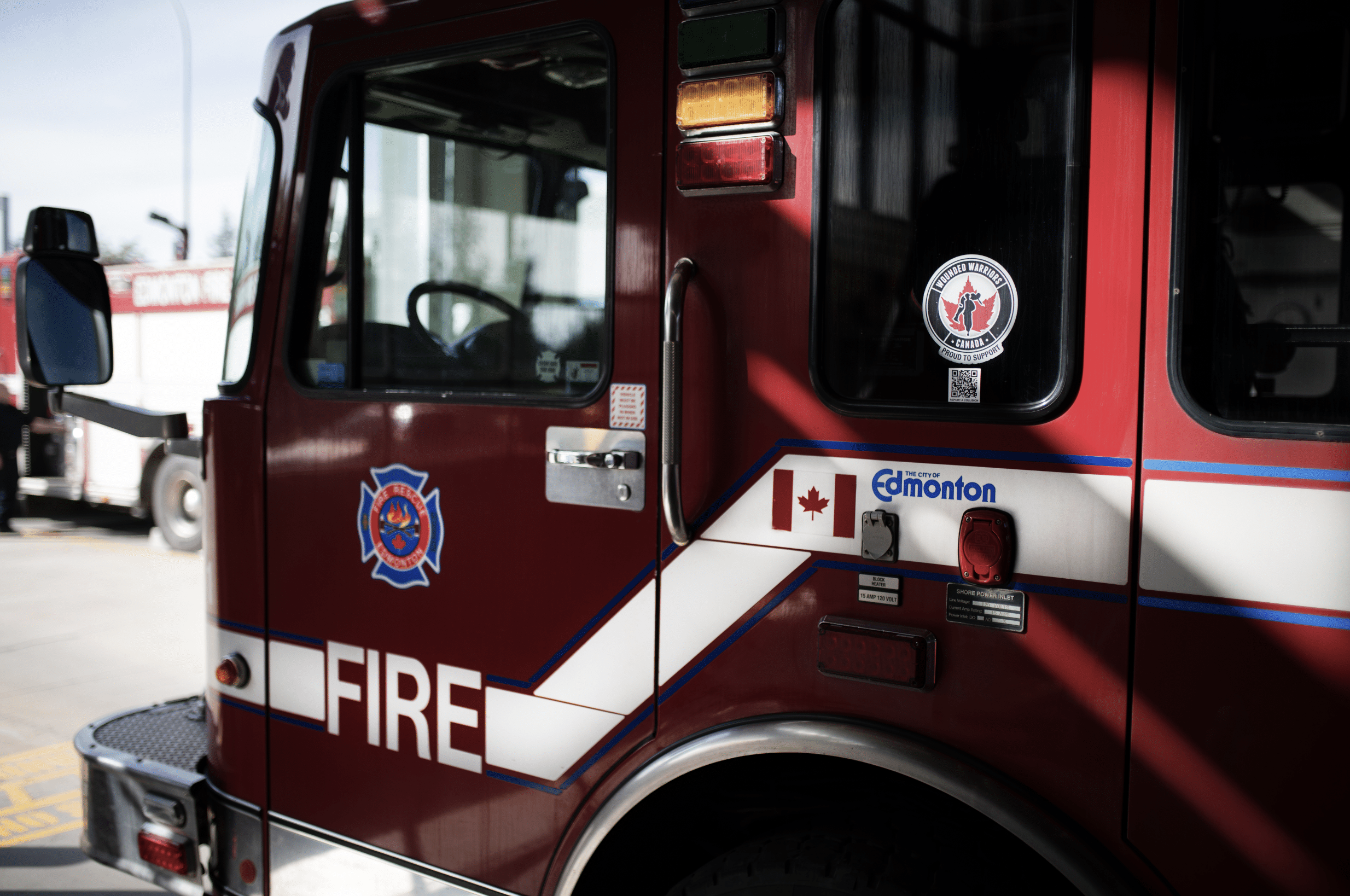 While our First Responders are at the forefront of saving lives and attending our emergencies, it is important to recognize the mental health supports that are needed to assist those that face traumas and PTSD from their dedications and work within their sectors. Wounded Warriors Canada has partnered with Edmonton Fire Rescue Services to create an awareness campaign, in support of educating the public on the programs needed for First Responders to receive mental health services.
Wounded Warriors Canada is a nationally-recognized organization and mental health service provider dedicated to serving ill and injured Trauma Exposed Professionals (TExPs) and their families by providing services and programs. As a charitable organization, they rely on donations and sponsorship to keep these programs running, which are vital to all First Responders.
This awareness campaign is going to be shared by placing visible decals on Edmonton Fire Rescue Service vehicles to promote the programs and services that Wounded Warriors Canada provides.
"Education and awareness is vital when it comes to helping break down barriers to accessing mental healthcare. These vehicle decals will provide awareness to the proud partnership we have with Edmonton Fire Rescue Services while serving as a reminder that our culturally specific mental health services are there should an EFRS member, or a member of their family, need support." — Scott Maxwell, Executive Director, Wounded Warriors Canada.
"Edmonton Fire Rescue Services is proud to continue our partnership with Wounded Warriors Canada and the important work that they do in supporting our First Responders, service members, and their families. Each and every day, these members are on the front lines, caring for and helping people through some of the most challenging and difficult situations they have encountered. The call for service may conclude but support for the responders does not. We are grateful that Wounded Warriors is there in our times of need." — Fire Chief Joe Zatynly, Edmonton Fire Rescue Services
For more information, photos, quotes, or booking an interview, please contact: Jessi Toms jessi@muse-canada.ca 780-887-6291