WOUNDED WARRIORS CANADA COMPLETES FIRST-EVER DELIVERY OF SURVIVING SPOUSES' PROGRAM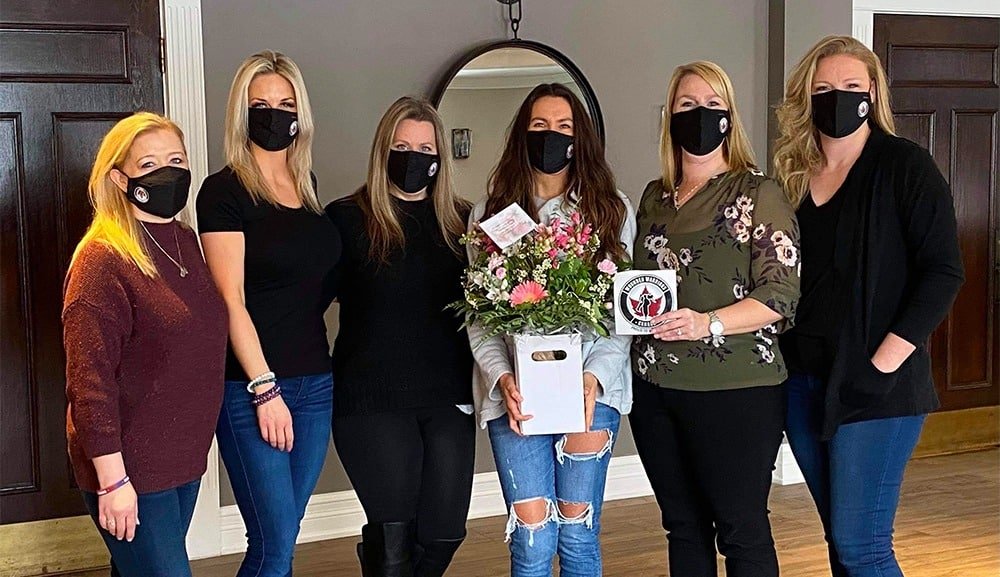 ORANGEVILLE, ONTARIO – Wounded Warriors Canada is very proud to announce the completion of the first-ever delivery of their Surviving Spouses' Program. This first of its kind program has been clinically developed to support Veteran & First Responders Spouses who have lost their partner in the line of duty or from death by suicide.
Scott Maxwell, Executive Director of Wounded Warriors Canada, commented, "In speaking with surviving spouses across the country, their experience around the lack of culturally appropriate mental health support following the loss of their partner has been consistent. We wanted to help fill this important. Our new program draws on leading grief and trauma research to provide participants with the opportunity to explore their traumatic loss, make meaning of their life without their spouse, and understand and process traumatic grief."
Angela Gevaudan lost her husband, RCMP Constable Fabrice Gevaudan, in the line of duty in 2014 in Moncton, New Brunswick. She was one of six participants in the program and commented, "I've worked hard to try and process my traumatic loss and have found modalities through which I could process either some of the trauma or some of the grief, but nothing specific to traumatic grief, until this program. This is the first time I've been in an environment that felt safe for me to share important pieces of my traumatic loss experience while remaining connected and aware of my body, my emotions, with the surviving spouses in the group."
The Wounded Warriors Canada Surviving Spouses' Program is a five day, clinically-facilitated group program that helps participants recognize the function of emotions and offers evidenced-based opportunities to understand and process traumatic grief. The program assists survivors in exploring the wounds resulting from traumatic loss and guides them to integrate and make meaning of their relationship with their spouse. It teaches and strengthens regulation and resourcing skills. The group-based delivery builds participant capacity to provide the clinically-indicated giving and receiving of support with therapeutic assistance and feedback – thus reducing isolation and facilitating connection with others who have lived through traumatic loss. The program culminates with participants identifying and claiming future-focused needs and goals promoting renewal and hope. All participants receive a 2-week post-program clinician follow-up to support the integration of new skills.