WOUNDED WARRIORS CANADA PAIRS OPERATIONAL STRESS INTERVENTION DOG WITH SAANICH POLICE DEPARTMENT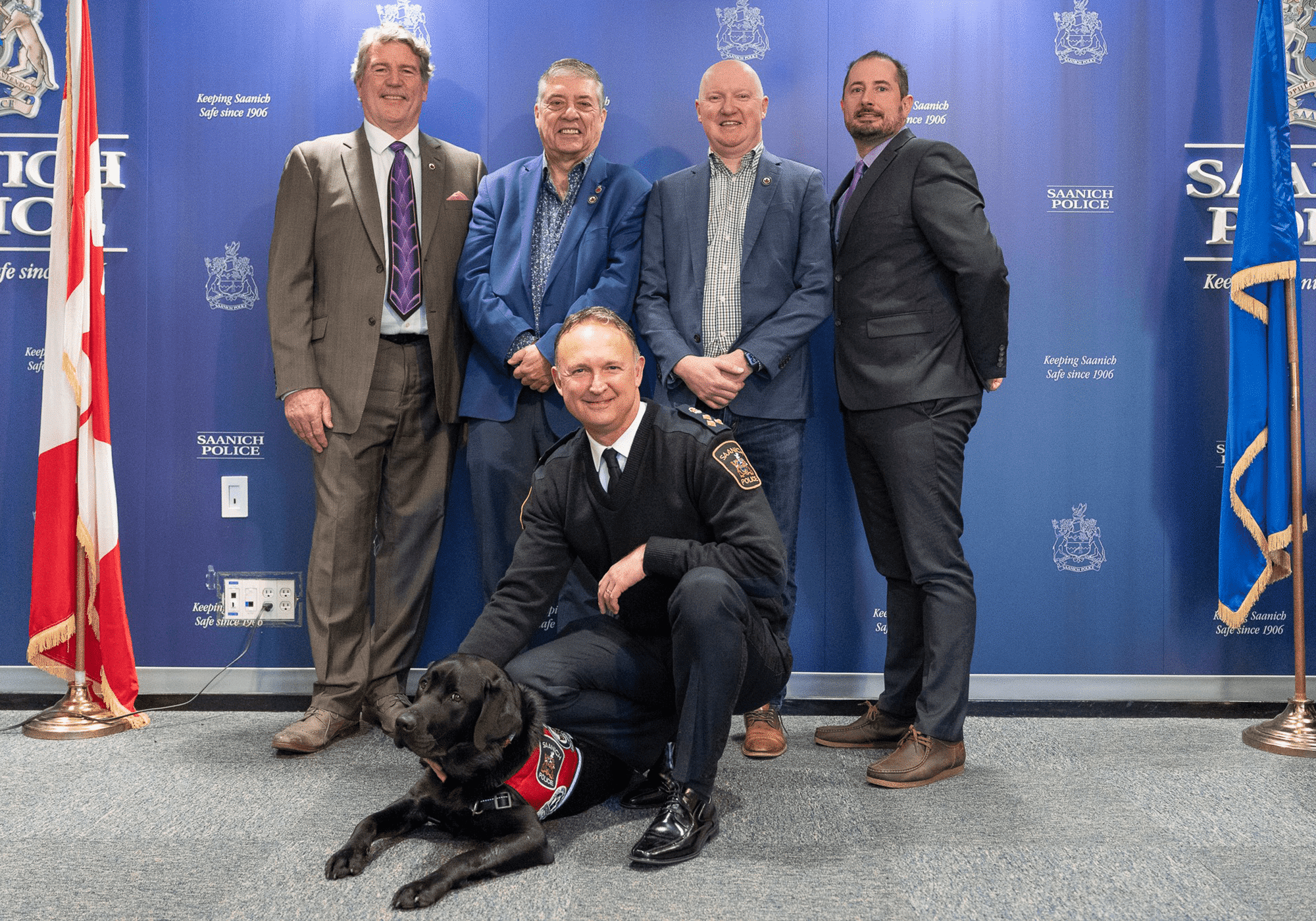 SAANICH –​  Wounded Warriors Canada is proud to announce that Beacon, a two-year old black lab, has been paired with the Saanich Police Department.
Beacon is an Operational Stress Intervention Dog and has been donated to SPD by Wounded Warriors Canada in partnership with VICD Service Dogs, a Division of BC Guide Dogs.
Beacon joined Saanich Police Department in an ongoing effort to support staff in the aftermath of critical incidents and to minimize occupational stress injuries. Trained to sense anxiety, Beacon will comfort staff during debriefings of critical incidents and better support victims of crime and survivors of sexualized offences during interviews in a trauma-informed manner.
"His impact on our organization and our staff that work here has already been tremendous and we are thrilled to have him here," said Chief Constable Dean Duthie. "We are very grateful for our partnership with Wounded Warriors and VICD Service Dogs."