WWC AND JUNO BEACH CENTRE ASSOCIATION ANNOUNCE PARTNERSHIP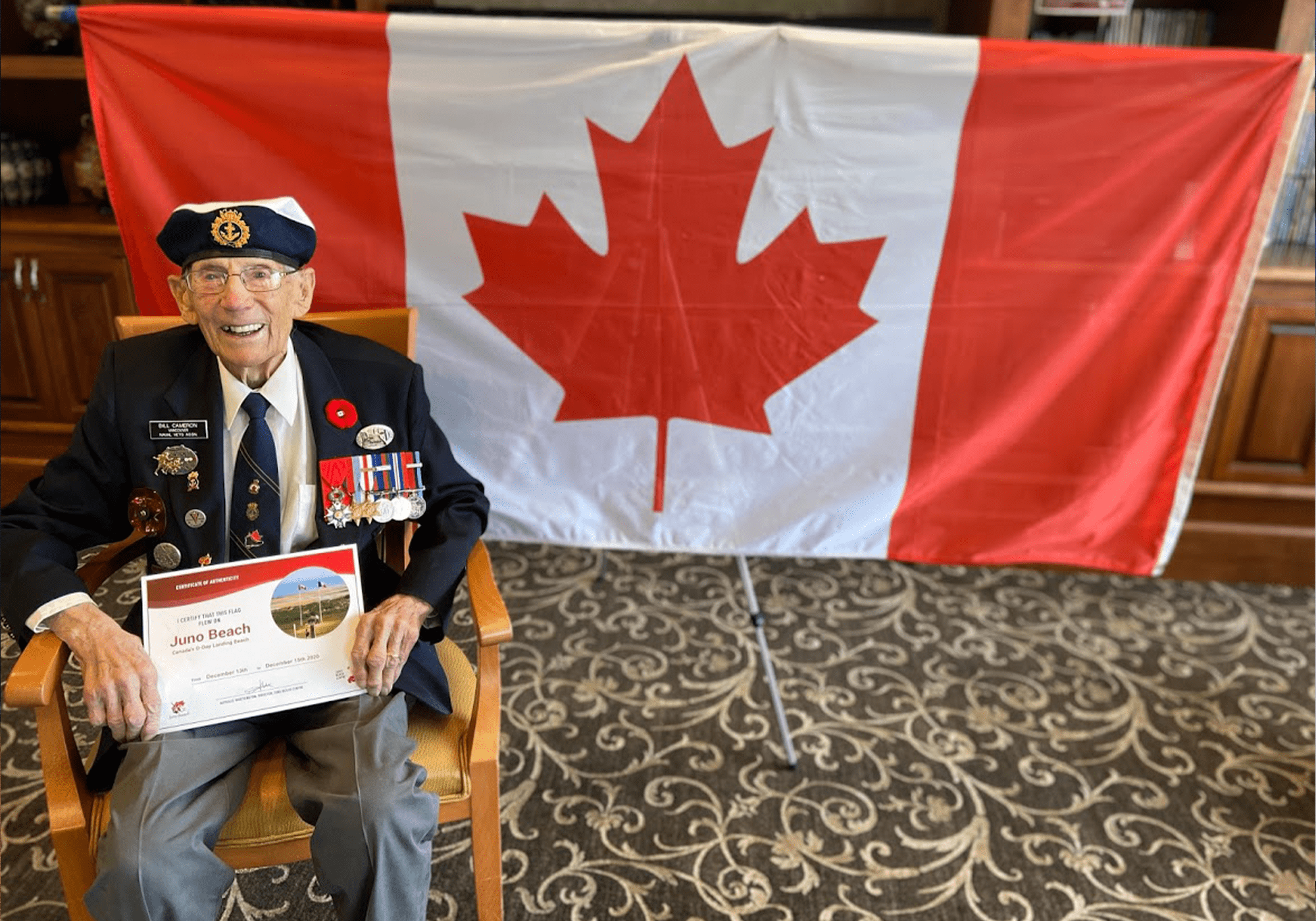 Today, as our country marks National Flag of Canada Day, we're proud to announce a new partnership with the Juno Beach Centre Association (JBCA) to raise funds for remembrance activities and mental health services for injured Veterans, First Responders and their families.
The Juno Beach Centre, located in Normandy, France, flies a Canadian flag or Maple Leaf every day to honour the 45,000 Canadians who sacrificed their lives during the Second World War. To keep these flags in acceptable conditions, they are replaced regularly at a cost to the museum.
The JBCA established the Flag Sponsorship Program in 2020 to help ensure there is always a pristine Maple Leaf flag flying at Juno Beach Centre (JBC) to honour those who landed at Juno Beach on June 6th, 1944. The program also offers supporters the opportunity to purchase a flag previously flown at the Juno Beach Centre to commemorate family members who served or to pay their respects to our Veterans.
The new partnership between the JBCA and Wounded Warriors Canada takes the Flag Sponsorship Program one step further – allowing donors to support both the JBC and Canada's injured Veterans by purchasing a flag through this CanadaHelps form.
"One of the questions supporters often ask is whether donations go to support Veterans and their care," said Alex Fitzgerald-Black, Executive Director of the Juno Beach Centre Association. "Commemoration and recognition have a role in positive mental health outcomes, but this subset of our Flag Sponsorship Program will enable us to respond affirmatively with absolute certainty. Wounded Warriors Canada's work for the Veteran and First Responder Community is essential, especially as we enter the third year of the global pandemic. We are pleased to be able to support them."
Scott Maxwell, Executive Director of Wounded Warriors Canada, commented, "Honouring and supporting the service and sacrifice of our Veterans, First Responders and their families is at the core of what we do at Wounded Warriors Canada. Our partnership with the JBCA directly supports these two important objectives and we're extremely proud to work together to help preserve the memory of our storied military history while raising much needed funds to support the mental health needs of our Veterans and their families."