WOUNDED WARRIORS CANADA ADDS FIRE TEAM K-9 TO PTSD SERVICE DOG PROGRAM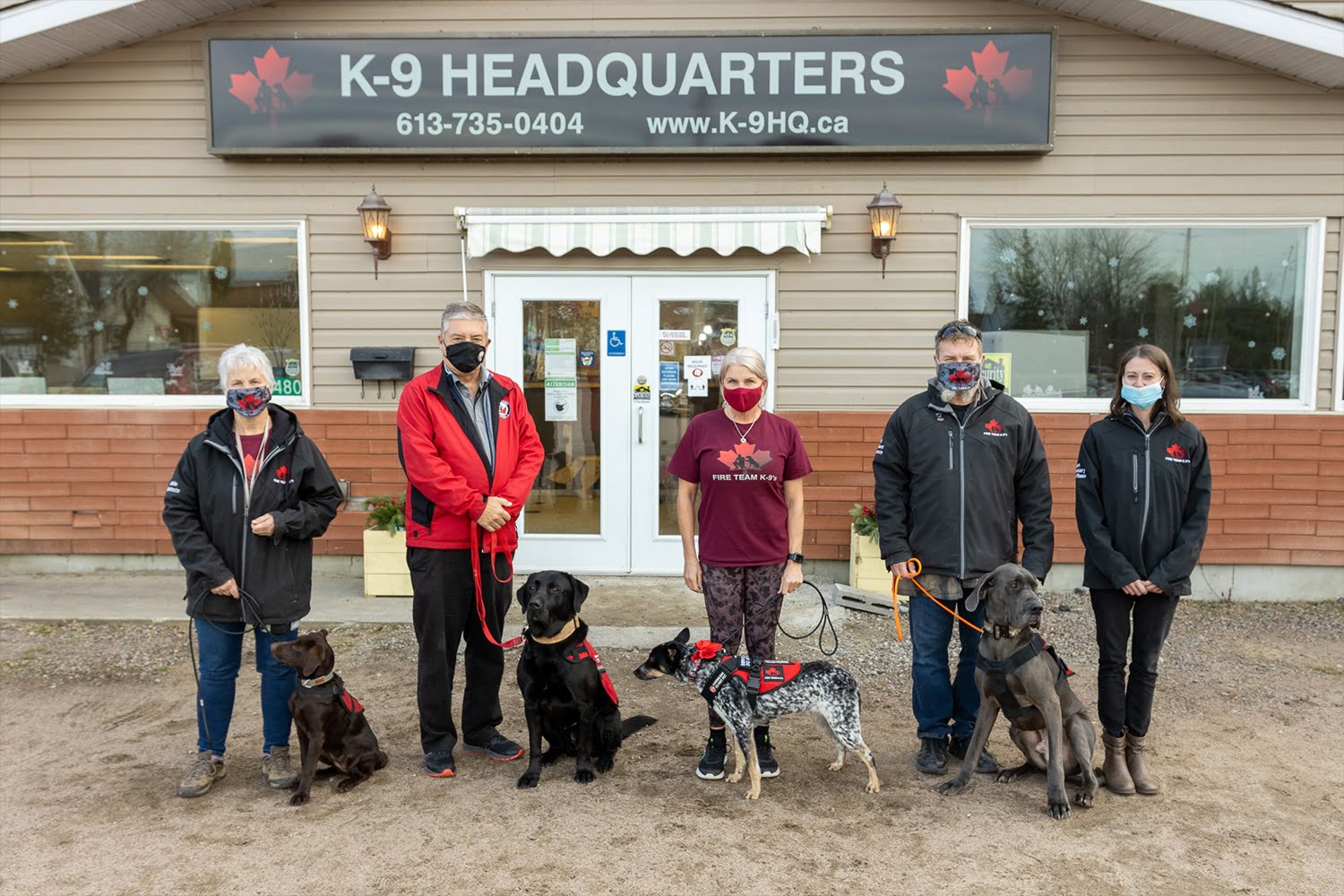 PEMBROKE, ONTARIO: Wounded Warriors Canada (WWC) is proud to announce that Fire Team K-9 has been added to its PTSD Service Dog program supporting injured Veterans and First Responders. As a training provider, Fire Team K-9 will work in collaboration with the program's various training providers nationally and will train and pair PTSD Service Dogs to Wounded Warriors Canada's national standard.
"Our partnership with Wounded Warriors Canada is going to ensure we can complete our mission to provide quality Service Dogs to Veterans and First Responders. This association benefits everyone who is committed to high standards and professional development of the Service Dog program. We our proud of this great start to a fantastic future of providing Service Dogs to those in need," said Jeff Finch, Co-Founder and President of Fire Team K-9.
PTSD Service Dogs are extensively trained to respond to the effects of mental health injuries. On average, it takes up to two years to train these specialized dogs to detect and intervene when their handler is anxious; contribute to a feeling of safety for their handler; and promote a sense of relaxation and socialization.
Phil Ralph, Wounded Warriors Canada Director of Health Services, commented, "We are excited to add Fire Team K9 a veteran lead Service Dog provider committed to work collaboratively with our current providers while remaining committed to maintaining the highest standards. This addition allows us to increase capacity something we could not do without the support and trust of our donor partners."