CLARINGTON FIRE & CLARINGTON FIRE FIGHTERS ASSOCIATION PARTNERS WITH WWC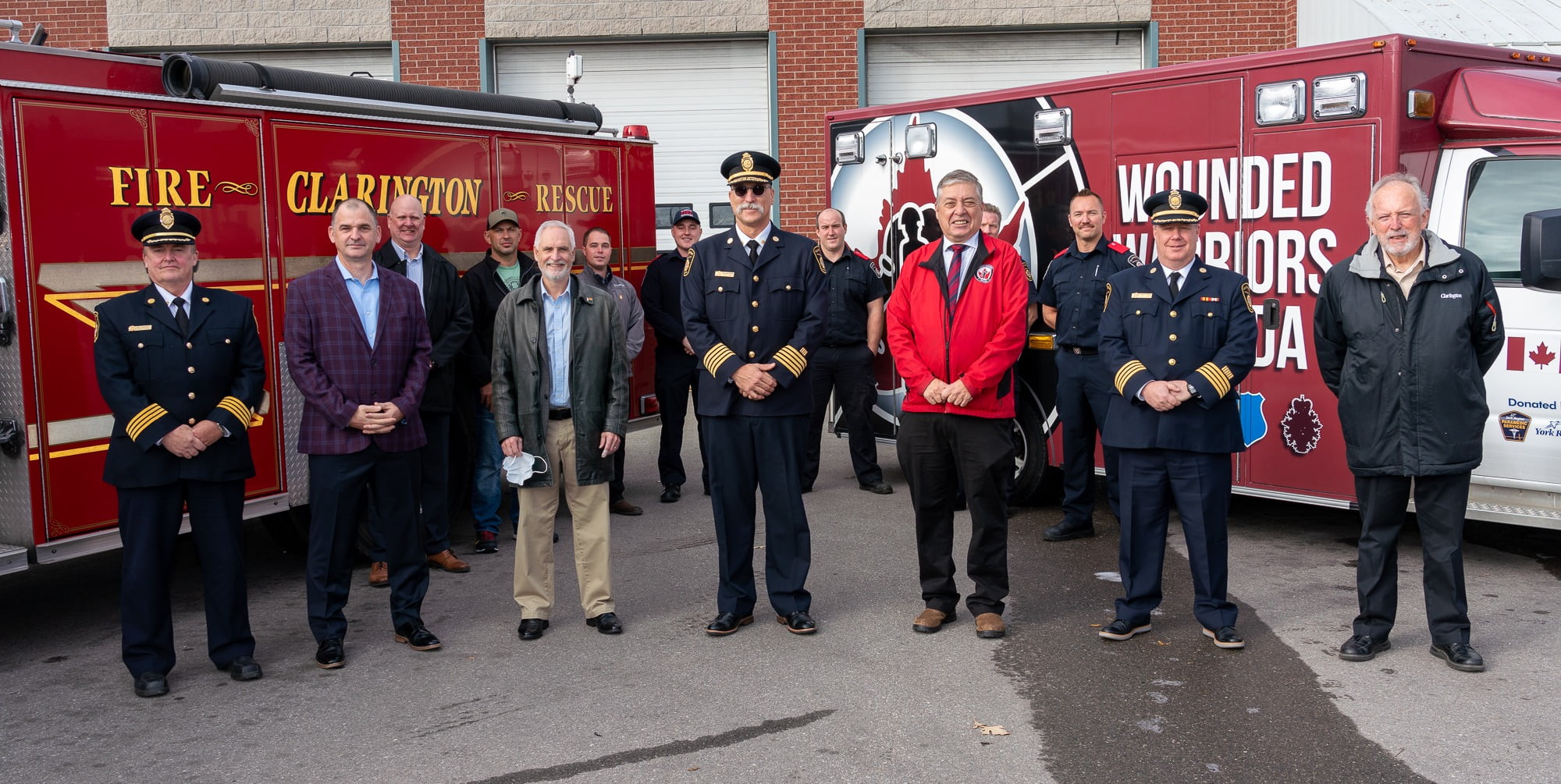 Clarington, Ontario – WWC is proud to announce a partnership with Clarington Fire and the Clarington Fire Fighters' Association to provide first responders and their families an additional layer of mental health support through trauma therapy and education.
Under the terms of the partnership, Wounded Warriors Canada will provide Clarington's firefighters and their families access to clinical services, mental health education and trauma therapy explicitly geared to those struggling with operational stress injuries.
"Our firefighters train every day to respond to emergencies and help our community. With this new partnership, our crews will also receive the necessary mental health training and support to help them deal with and manage the stressful, traumatic calls and human tragedies they see," said Fire Chief Mariano Perini. "Our support doesn't just end with the firefighter; it extends to their families who may also be struggling to help their loved ones cope," added Chief Perini.
"The Clarington Fire Fighters' Association is happy to support this partnership that will provide our members with added resources to help them do their jobs and cope with any lasting effects. We are finally starting to break the stigma surrounding mental health in a profession where physical and mental well-being is crucial. We encourage all our firefighters to actively seek out these resources and supports. By building a strong and healthy mind, you will help build a long and successful career," said Michael Kalita, President Local 3139, Clarington Fire Fighters' Association.