AFTER A THREE-YEAR HIATUS, THE BATTLEFIELD BIKE RIDE RETURNS TO HONOUR THE FALLEN AND HELP THE LIVING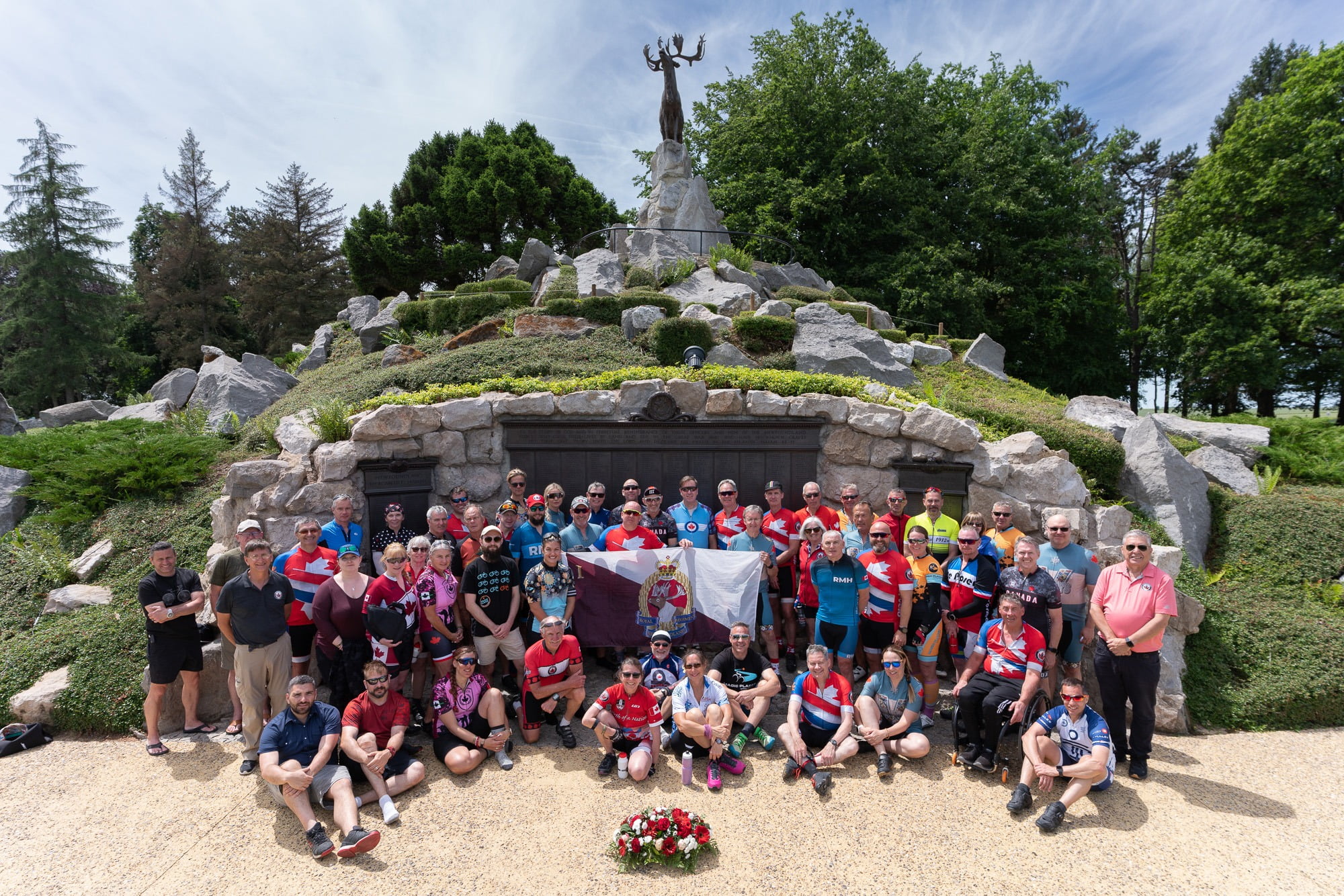 Three years after a global pandemic, more than 65 Canadians from across the Nation have assembled in France to begin their week long 400km cycling journey that will take them to Battlefields from the final 100 days of WW1.
Scott Maxwell, Executive Director of Wounded Warriors Canada, commented, "BBR22 will celebrate, commemorate and reflect on Canada's considerable contribution and sacrifice during the last 100 days of the WW1. What's more, the Battlefield Bike Ride is the largest single fundraising event each year for the charity and provides significant funds to help make our life-changing mental health programs possible."
This year, BBR22 honours the service and sacrifice during the last 100 days of World War 1. The Canadian Corps would play a decisive role on the road to victory during the last 100 Days of WW1. The Corps progressed from victory to victory as they advanced from Amiens in the pursuit to Mons from August 8th – November 11th, 1918. During the last 100 days, 30 Canadians and Newfoundlanders were awarded the Victoria Cross.
The triumphs came at a high price. Canadians and Newfoundlanders suffered 45,835 casualties including more than 6,800 killed.
To date, over 750 cyclists have participated in the events, collectively raising over $3M in support of our national mental health programs and services benefiting ill and injured Veterans, First Responders and their families across Canada. Participants are comprised of serving and retired members of the Canadian Armed Forces, Veterans, Active and Retired members of our First Responder community and civilians from coast-to-coast.