YORK REGION DONATES AMBULANCE TO WWC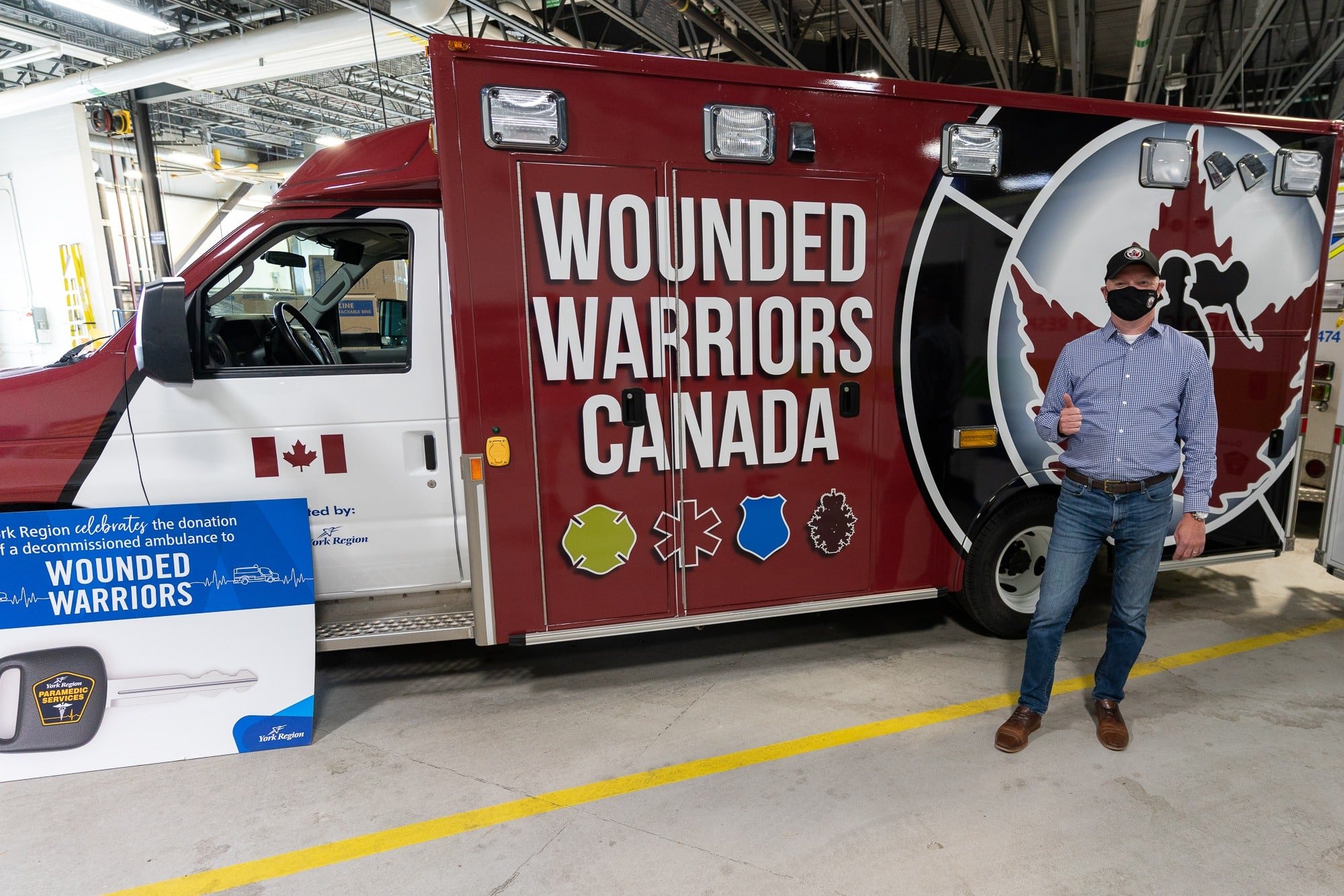 Wounded Warriors Canada was the recipient of one of two decommissioned ambulances donated by the Regional Municipality of York's Paramedic Services. Once restrictions are lifted and it's safe to do so, the ambulance will be travelling community-by-community allowing WWC to speak directly to First Responders, Veterans and Canadians alike in an effort to reduce stigma and bring awareness to the culturally appropriate mental health services that are available to those in need.
"Today is an incredibly exciting day, culminating almost 2 years in partnership between York Region Paramedics and Wounded Warriors Canada. It goes without saying that has been a very difficult time for our First Responders and their families, who continue to work through the pandemic on the frontline. When discussion When discussions began about this opportunity, the pandemic had yet to take hold of our society. The objective of this ambulance made a lot of sense then but I can assure you that as we emerge from the pandemic, we are going to need this mental health education and awareness resource more than we ever could have imagined." – Scott Maxwell, Executive Director, Wounded Warriors Canada.
In York Region, ambulances are removed from use when they reach an established lifecycle of five years or approximately 250,000 kilometres. Decommissioned ambulances can be repurposed and donated to registered not-for-profit, community or international humanitarian organizations.
The donation took place during Paramedic Services Week, which is an opportunity to recognize the contributions of paramedics across the country. This year's theme, "Paramedic as Educator – Citizen Ready," speaks to the important role paramedics play as partners in health and safety across our communities.