LUNDBECK CANADA AND WOUNDED WARRIORS CANADA
ANNOUNCE PARTNERSHIP TO ENHANCE VETERANS HEALTH RESEARCH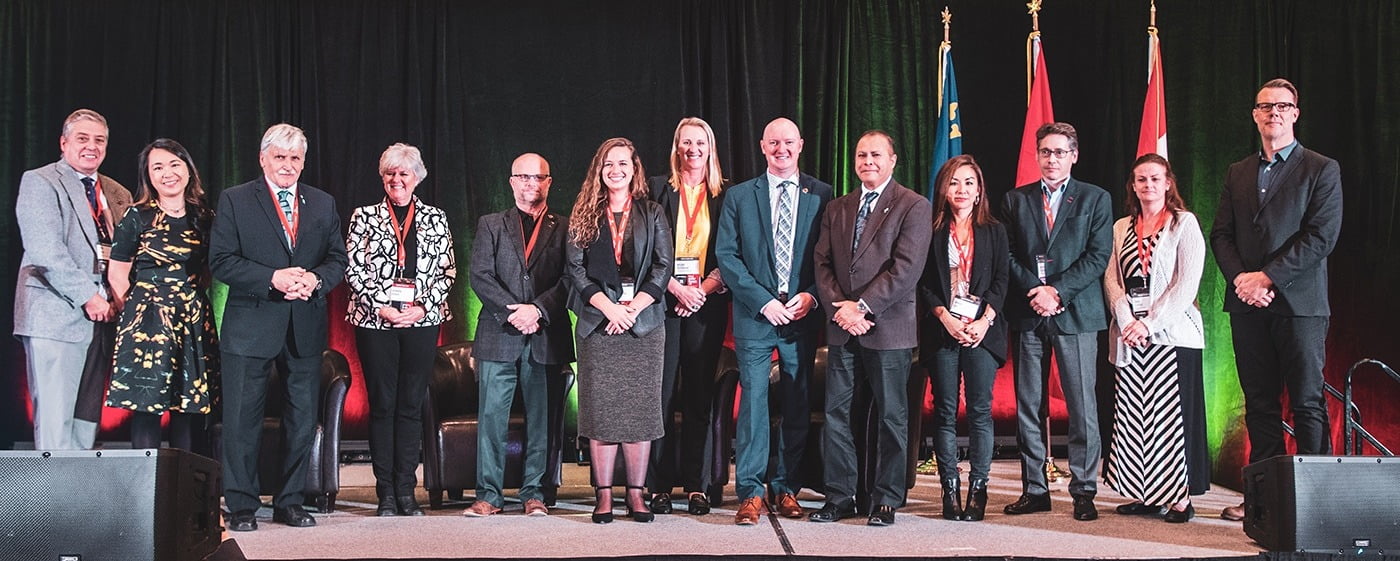 REGINA – Wounded Warriors Canada is proud to announce a new partnership with Lundbeck Canada that will see the company invest $20,000 each year, for the next three years, in support of Wounded Warriors Canada's Doctoral Scholarship program. The partnership was announced during the Canadian Institute for Military and Veterans Health Research (CIMVHR) annual Forum where the charity revealed that Stephanie Houle-Johnson, from the University of Ottawa, is the 2018 Wounded Warriors Canada Doctoral Scholarship recipient. Stephanie is studying moral injury in the Canadian Armed Forces.
In 2013, Wounded Warriors Canada made a 10-year, $400,000 doctoral scholarship commitment to the Canadian Institute for Military and Veteran Health Research. The gift funds new scholarships for students from universities across Canada as they research important issues relevant to serving and retired members of the Canadian Armed Forces and their families.
Scott Maxwell, Executive Director of Wounded Warriors Canada, commented, "Research is vital when assessing the most effective ways to support our ill and injured Canadian Armed Forces members, Veterans, First Responders and their families and our Doctoral Scholarship is making this research possible. At the same time, partnerships make our programs possible. Today we are very proud to welcome our sixth Doctoral Scholar, Stephanie Houle-Johnson, and a new research donor partner in Lundbeck Canada to the Wounded Warriors Canada family."
Michael Leo, Senior Director of Public Affairs and Market Access for Lundbeck Canada, commented, "This partnership is a great example of Lundbeck's commitment to improving the mental health of all Canadians."
Stephanie Houle-Jounson, 2018 Wounded Warriors Canada Doctoral Scholarship recipient commented, "I am truly honoured to have been granted this opportunity by Wounded Warriors Canada and CIMVHR. The concept of moral injury is gaining increasing attention in the clinical and research communities, as we still have much to learn about the emotional and spiritual toll that military operations can take. This research will provide a better understanding of Canadian service members and veterans' experiences in this regard, and ultimately help guide clinicians in their work with those who have faced extreme challenges not only to their physical well-being, but also to their moral well-being in the context of their service."
Dave Pedlar, CIMVHR Scientific Director, commented, "CIMVHR is grateful to Wounded Warriors Canada for their continued support of up and coming researchers. This scholarship not only provides new researchers with an exciting opportunity to make a tangible difference in the lives of military members, Veterans and their families, but it also supports the growth of CIMVHR's world-class research capacity."