WOUNDED WARRIORS CANADA ANNOUNCES #NOVASCOTIASTRONG FIRST RESPONDER FUND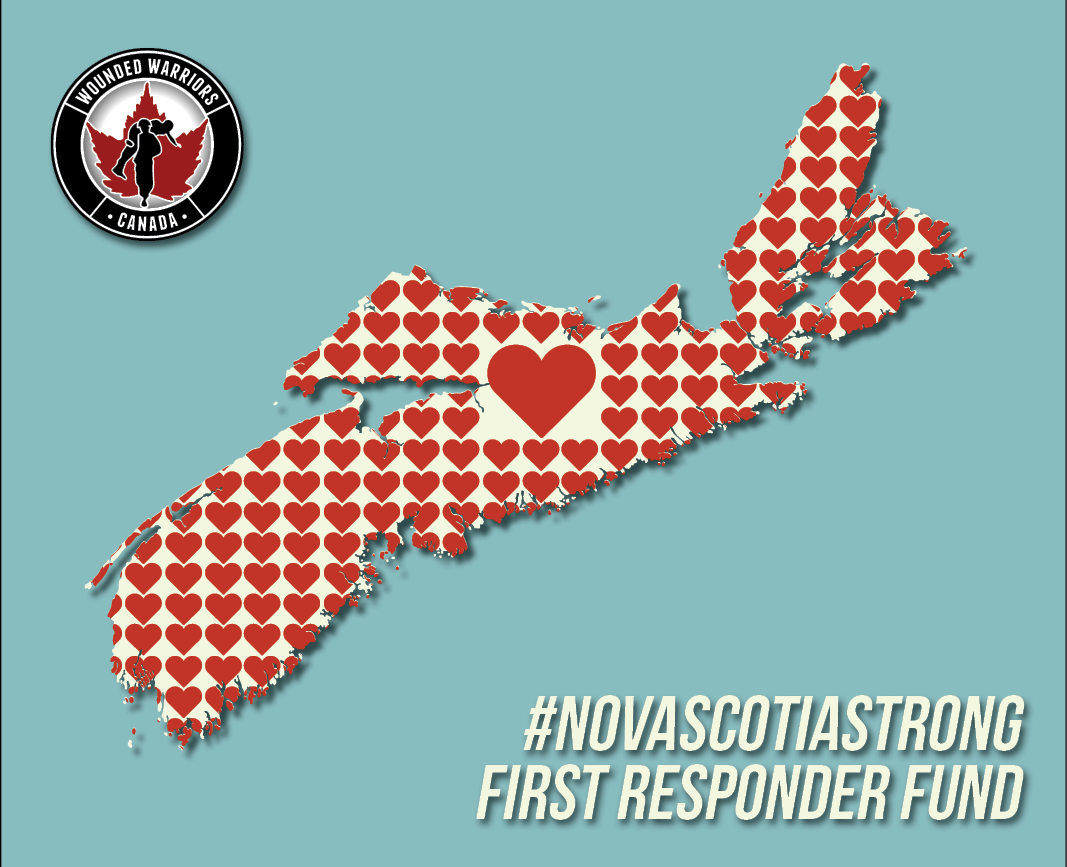 Today, we're announcing the launch of the #NovaScotiaStrong First Responder Fund to help provide mental health support for the members and their families affected by the tragedy.
The weekend of April 18th, 2020 will forever live in Canadian hearts and minds. While the full scope of the tragedy continues to unfold, the country has been witness to the worst mass shooting in Canadian history. The unprecedent sequence of events has left communities, families and the province of Nova Scotia devastated.
"We have created this Fund to provide trauma support for First Responders and their families affected by this unspeakable national tragedy," said Scott Maxwell, Executive Director, Wounded Warriors Canada. "While it is normal for people to experience difficulties processing traumatic events, for some, the symptoms will persist long after the headlines wane. The unprecedented shooting in Nova Scotia has left communities and families devastated. We will honour the service and sacrifice of RCMP Constable Stevenson and are here to help those affected anyway we can."
Donations in support of this fund can be made by clicking the following link:  CLICK HERE