IN MEMORY OF WAYNE RICHARD CLINE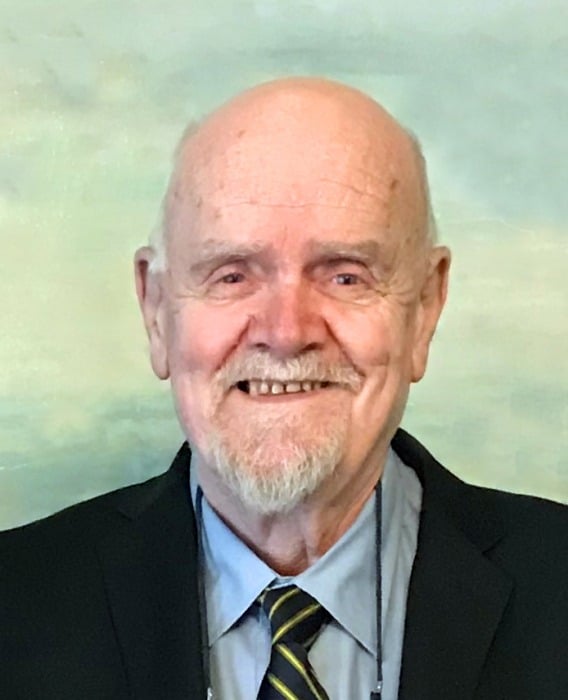 Recently Wounded Warriors Canada received a donation of $15,000 from Ian & Rochelle Laing in memory of Wayne Richard Cline.
HOMETOWN: Sidney, Manitoba
RESIDED: Winnipeg, Manitoba
On Friday, June 11, 2021, we lost a great man to cancer, a man who was an RCMP Veteran, entrepreneur, a father, grandfather and friend to many. Wayne Cline, 80, passed away peacefully, with his family by his side.
Born in Sidney, Manitoba, Wayne grew up in the town of Glenboro, Manitoba. Many days were filled with exploring, playing and mischief. In his teens he was a paperboy, who realized he could expand his route and pay by jumping on the train to the next few stops, or finding antiques to sell at his father's shop. He spent many days and nights with his friends exploring the area; hunting, fishing, even drinking in the basement of the local church! Wayne, being over 6'4″, was the one tasked with going into the hotel beer vendor to buy the beer. This worked well, until his uncle was walking in one day as he was walking out!
A memorable story about Wayne happened the night before he joined the RCMP. A friend and Wayne were driving around Glenboro when they hit black ice and crashed through the plate glass window of the hardware store. Because Wayne needed to have a clean driving abstract his friend took the blame (thank you).
Wayne's first job as an adult was at Marshall Wells Department store in Flin Flon, Manitoba. He later joined the RCMP, seeing the sights of Saskatchewan during his career. This is where he met Margaret by stopping her for speeding and issuing her a warning instead, but only if she would go out with him!
While a member of the Force he started a hobby business out of his love of collecting, buying and selling of Militaria. In 1987 he began Marway Militaria, the "Mar" being the first three letters of his wife Margaret's name, the "Way" the first three letters of his name. For over 30 years, he built and grew a company that is known world wide.
Wayne assisted many collectors in adding special pieces to their collections, helped many museums, including the War Museum in Ottawa, and other local museums with artifacts, advice and guidance. Many items from the store and his personal collection have been used in movies, including his own Red Serge that was worn by Leslie Nielsen in Due South. He had a brush with a celebrity when Robin Williams came into the shop, and when asked if he got his autograph, Wayne was quick to say, "only on his AMEX receipt"!
The word Integrity has been used to describe Wayne and how he conducted business. Wayne retired from the day to day of the shop at the beginning of Covid, passing the torch to Jaime and Jim to continue. He was enjoying working from home and a slower pace of life.
He was a regular at his favourite auction house, McSherry Auctions in Stonewall, making many friends and bringing home "treasures" every week. There wasn't a garage sale he could pass up, and he looked forward to going "picking" on the Free Give Away weekends, first with his daughter Nicole, and later adding in grandkids, Faith and Myka.
Wayne was a life member of the Canadian Society of Military Medals and Insignia and the Military Collectors Club of Canada. Wayne was one of the longest continuous vendors at the AACCA yearly Easter Gun Show in Calgary, Alberta, attending 53 consecutive yearly shows! He met and made many lifelong friends while travelling the country, setting up and selling at shows and conventions. His friends were very important to him.
Up until his last days, he was still searching online for Militaria stock and placing orders. A collector will tell you, "You can quit smoking and drinking, but you never stop collecting"!
Wayne was predeceased by his wife Margaret, his parents, Earl and Mary, his mother and father-in-law Milton and Helena, his sister Linda, brother-in-law Arnie, sisters-in-law, Beth, Sheila and Sandra, nephews, Dave, Curtis and Pearce, and his great-niece Rosie.
He leaves behind his brothers, Terry (Nancy) and Rick (Heather), sister-in-law Shirley (Bill), brothers-in-law, Reg, Duncan (Judi) and Albert; his daughter Nicole (Mike), his two granddaughters, Faith and Myka who he loved more than words could explain, and his daughter Jaime (Jim) and grand-dog Captain; numerous nieces and nephews.
Faith will always remember grandpa Wayne and their connection of riding horses. Myka in more recent times will remember elbow bumping with him.
We cannot express our gratitude to Wayne's niece, Michelle, who helped us navigate Wayne's last days and kept him comfortable.
"Thanks Dad, you made a difference."
Please visit www.willmorchapel.com where you may share stories and photo's of Wayne. Friends may also sign Wayne's memorial register book by calling 204-827-2480 or email us at jamiesonsfuneral@gmail.com and we will insert your name.