WOUNDED WARRIORS CANADA AND HOMES FOR HEROES FOUNDATION ANNOUNCE MENTAL HEALTH PARTNERSHIP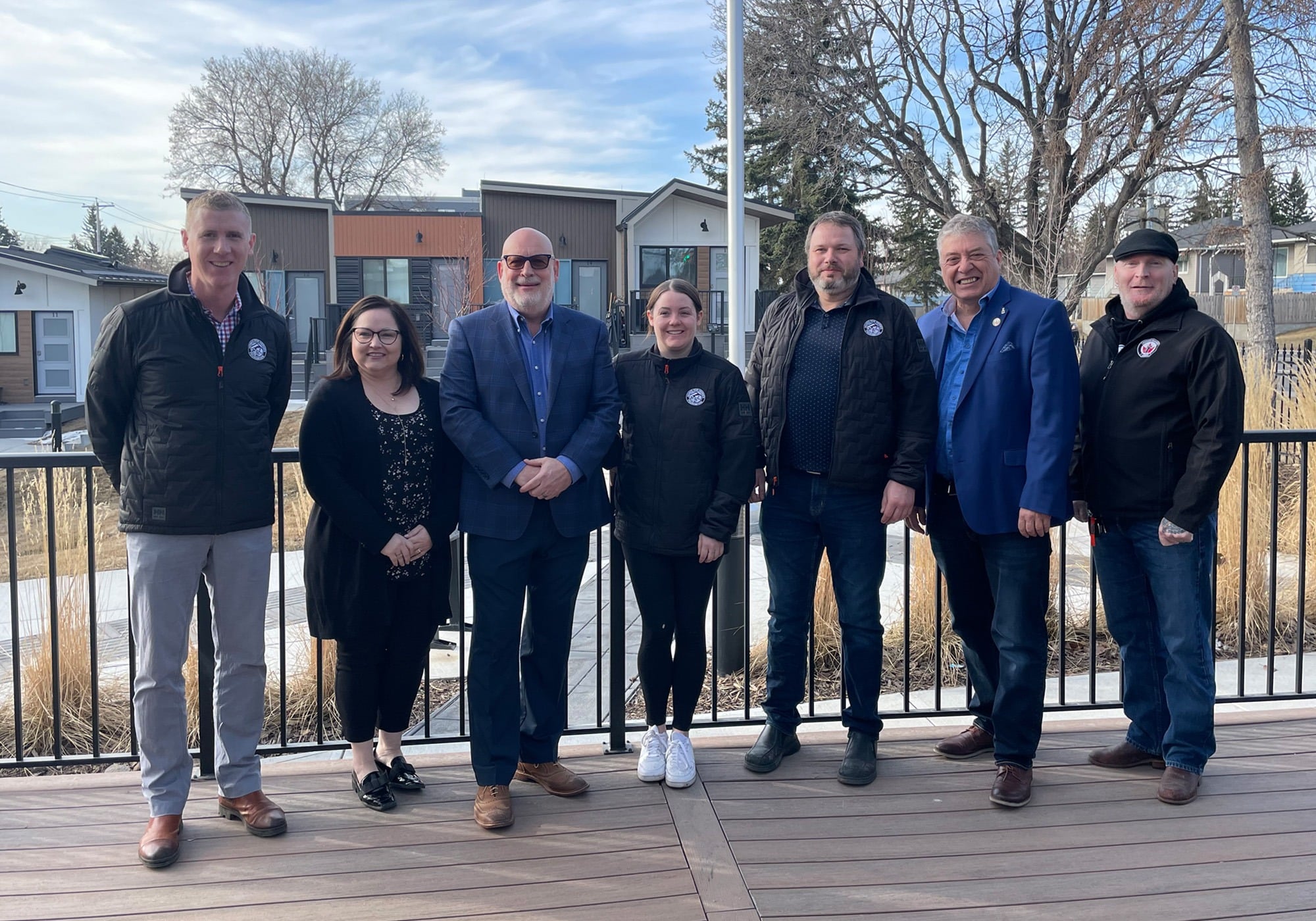 CALGARY – Wounded Warriors Canada and the Homes for Heroes Foundation are proud to announce a new partnership focused on the mental health of homeless military Veterans. Through this partnership, Wounded Warriors Canada's mental health programs will be added as an additional resource for Veterans accessing the Homes for Heroes Veterans villages and who struggle with operational stress injuries such as PTSD. The organization will also provide trauma informed workplace training to the Homes for Heroes Foundation staff who work with and support homeless Veterans. Additionally, Wounded Warriors Canada is committed to referring Veterans to the Homes For Heroes Foundation to ensure Veterans in need gain access to a home and the support they require to integrate into civilian life.
Scott Maxwell, Executive Director of Wounded Warriors Canada, commented, "As a mental health service provider, we know that providing culturally specific mental health programs are an important tool to help injured Veterans live independently for the long term. Our partnership with the Homes for Heroes Foundation will add an additional layer of operational stress injury support to the great work the Foundation does in their goal to have Veterans receive the help they need and, above all, exit the village on a stable wellness path."
David Howard, President and CEO of the Homes for Heroes Foundation, commented, "Our team is honoured to be partnering with Wounded Warriors Canada. Many of our Veterans are struggling with Mental Health issues and in partnering with a proven leader in this field we are better positioned to serve the needs of our Veteran tenants. Homes For Heroes believes in working with like minded organizations to ensure the needs of our Veteran tenants are being met. Our team looks forward to a successful and mutually beneficial relationship with Wounded Warriors Canada."
ABOUT HOMES FOR HEROES FOUNDATION:
Our mission is to integrate all our homeless military Veterans into the community through the provision of housing and support services across Canada.  We are doing so by building unique and affordable urban villages in major cities across Canada where homeless Veterans will be able to successfully integrate back into civilian life and providing the resources, services and training they will need to achieve the goal of living independently in the long term.