CANADIAN FALLEN FIREFIGHTERS FOUNDATION PARTNERS WITH WOUNDED WARRIORS CANADA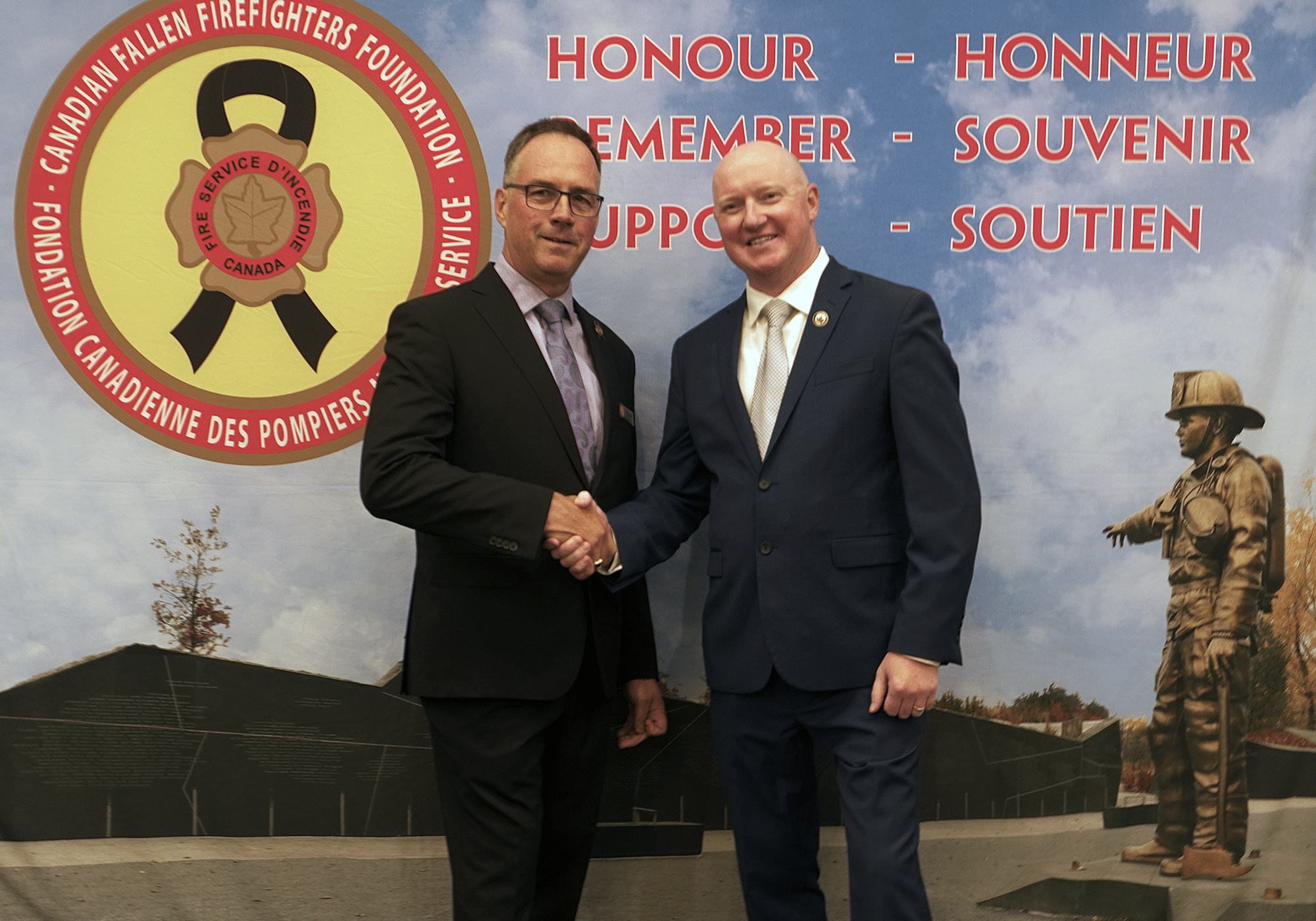 Wounded Warriors Canada is proud to announce a partnership with Canadian Fallen Firefighters Foundation (CFFF). Given recent studies, the new partnership between the CFFF and Wounded Warriors Canada takes on an added urgency. With 34% of Canadian firefighters screening positive for PTSD symptoms, the mental health crisis among these first responders cannot be understated.
President of the Canadian Fallen Firefighters Foundation, David Sheen, stated, "Our Foundation's commitment has always been clear: to honour, remember, and support the fallen and the families they left behind. The alliance with Wounded Warriors Canada deepens our resolve to provide critical support to these families in their moments of need."
Following last month's National Firefighter Memorial weekend in Ottawa, this strategic alliance paves the way for Wounded Warriors Canada to amplify its national mental health provider role. This collaboration will prioritize the distinct mental health needs of the spouses and children of fallen firefighters.
Scott Maxwell, Executive Director of Wounded Warriors Canada, added, "Through our ten-year history, our guiding principle has been to honour the fallen and help the living. This partnership is the embodiment of that effort. Providing innovative and culturally specific mental health support to the family members of the fallen is a core value in our spectrum of care. Above all, partnerships are vital – no single organization can do this important work alone. We look forward to working with the Canadian Fallen Firefighter Foundation now and in the years to come."