WINNIPEG POLICE SERVICE AND WINNIPEG POLICE ASSOCIATION PARTNERS WITH WWC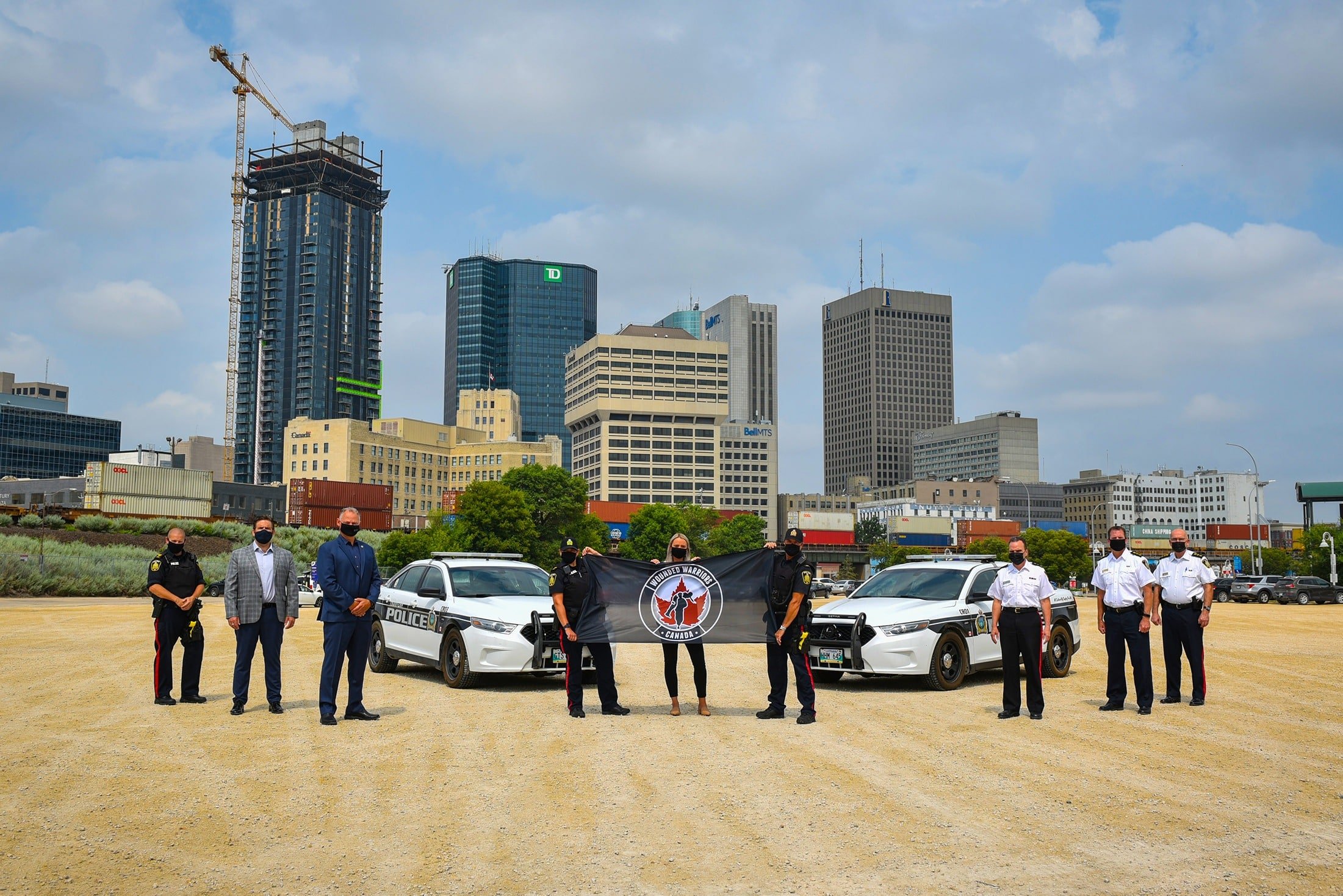 July 23, 2021
WINNIPEG – The Winnipeg Police Service (WPS) in partnership with the Winnipeg Police Association (WPA) is proud to announce a partnership with Wounded Warriors Canada. Through this partnership, Wounded Warriors Canada will work directly with WPS and the WPA to offer their innovative mental health programs and services to their members and their families.
"The men and women of the Winnipeg Police Service do incredible work, often under the most trying of circumstances," says Chief Danny Smyth, Winnipeg Police Service. "They see and experience things that leave lasting marks on them personally and professionally. We are grateful for this new partnership and the additional supports Wounded Warriors Canada is able to provide."
"Policing is an extremely difficult profession and keeping Winnipeg families safe can take a toll on our members' wellness," said Maurice Sabourin, President, Winnipeg Police Association. "It is recognized that no one program can provide a 100% solution for the mental health and wellness of members and their families. Within this new partnership, our members can seek mental health support and programs offered by Wounded Warriors Canada at no cost."
Members may access resources through Wounded Warriors Canada including: Trauma Resiliency, Couples Resiliency, Surviving Spouses, Kids Camp, PTSD service dogs as well as other individual services. Members seeking resources can reach out directly to Wounded Warriors Canada, or request the assistance of WPA Directors to make the connection.
"Given the complexities of operational stress injuries, we know that no single organization can provide the 100% solution when it comes to the mental health and wellness needs of its members and their families," says Scott Maxwell, Executive Director of Wounded Warriors Canada. "Partnerships are vital. Together, we are working to break down barriers to accessing culturally appropriate mental health care while reducing stigma for those who serve. We're grateful for their willingness to collaborate and we look forward to working with the Winnipeg Police Service in the months and years to come."