INTRODUCING THE WARRIOR HEALTH NATIONAL DIGITAL PLATFORM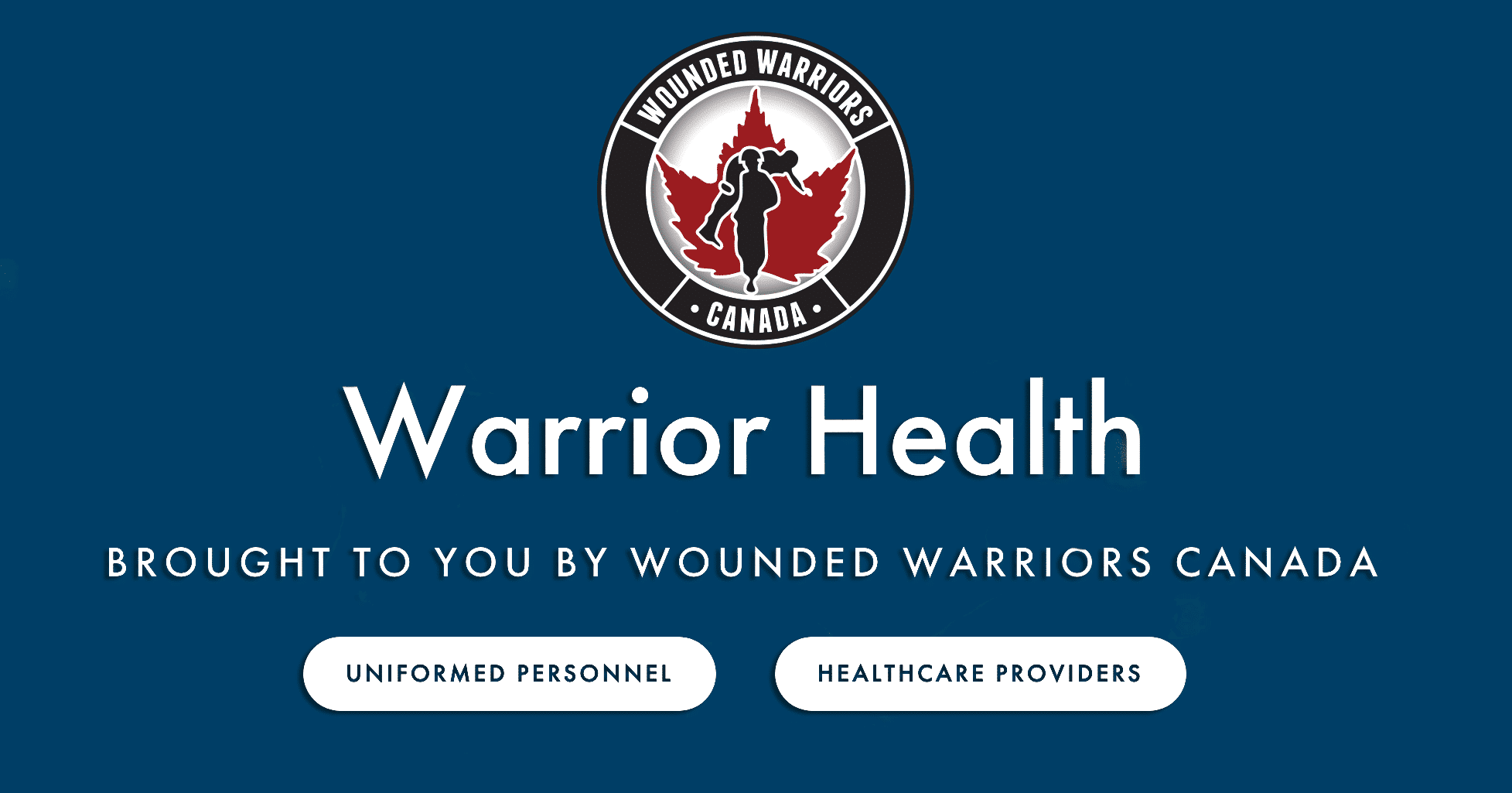 TORONTO – Wounded Warriors Canada is proud to announce the creation of a national digital platform that will support two significant mental health gaps that have long existed in the Veteran and First Responder sectors across Canada.
Titled Warrior Health, this new digital platform will offer Occupational Awareness Training to healthcare providers (social workers, psychologists, physicians, and case managers) that has been clinically developed and incorporates commentary from lived experience professionals. The training will provide insight into the unique nuances of stoic service cultures that are typical of Military and First Responder work environments. Additionally, Warrior Health will serve as a resource to connect Veterans, First Responders and their family members with occupationally aware clinicians from a national AirBnB-style healthcare provider directory.
The creation of Warrior Health is the culmination of a partnership between Wounded Warriors Canada and First Responder Health Services. Established in British Columbia in 2017, the Occupational Awareness Training Program has garnered international attention for offering learners captivating content that contributes to enhanced clinical outcomes with uniformed services personnel. Led by Registered Clinical Counsellor and full-time professional firefighter Matt Johnston, this initiative was created in response to the high rates of psychological injuries facing First Responders across Canada.
Matt Johnston commented, "Warrior Health is the result of a tireless effort to start a new chapter in public safety mental health. It is an area that I have dedicated over 4 years of my life to and I could not be happier to see our hard work expand to a national audience. When uniformed service personnel struggle, most do not have a safety net of culturally competent support. This situation has contributed to the losses of my colleagues on the frontlines, several of whom I have known directly. It is exciting to join forces with Wounded Warriors Canada to bring our work to a national audience. This effort will protect families and save lives."
Scott Maxwell, Executive Director, Wounded Warriors Canada, commented, "This new platform will provide culturally specific education and navigational support to Veterans, First Responders, their families, and community healthcare providers. Understanding these gaps have long existed and are national in scope, we are excited that Warrior Health will serve as a platform to provide these vital resources across Canada as we work to expand our clinical directory, occupational awareness training and resource and education offerings. Today represents Day 1 of a long term effort to improve the level of care provided to those who so bravely serve our country at home and abroad."
To learn more, visit WarriorHealth.ca