SHAVING HIS BEARD AND BEATING THE ODDS NETS WWC $25,000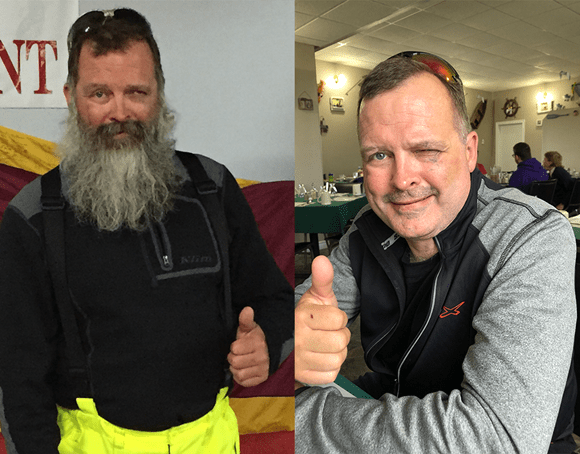 On behalf of Wounded Warriors Canada, I would like to recognize Tommy Anderson from Cape Ray, N.L. for raising over $25,000 for our PTSD Service Dog Program. Tommy raised the funds by shaving off his beard, which he had been growing since a cancer diagnosis late last year.
The Newfoundlander also has a military background having served with the Canadian Armed Forces in Croatia. On April 24, 1994 he lost both legs below the knee in a landmine explosion. Anderson recuperated and was outfitted with two prosthetic limbs and also received a corneal transplant (his eye was injured in the blast). Tommy has lived out the past 25 years back home in Cape Ray, N.L, marrying and having two sons who are now teenagers.
We thank Tommy for his service to our country and for all he's done to pay it forward to help his fellow Canadian Armed Forces brothers and sisters.
Here is a link to a CBC story that featured his fundraising efforts: 
https://www.cbc.ca/news/canada/newfoundland-labrador/military-amputee-cancer-fundraiser-service-dog-1.5107352
To read more on our PTSD Service Dog program, visit: 
https://woundedwarriors.ca/our-programs/ptsd-service-dog-program/
BZ, Tommy!
Scott Maxwell
Executive Director
Wounded Warriors Canada