WOUNDED WARRIORS CANADA AND ONTARIO SHORES LAUNCH NEW SERVICE TO SUPPORT MENTAL HEALTH NEEDS OF FIRST RESPONDERS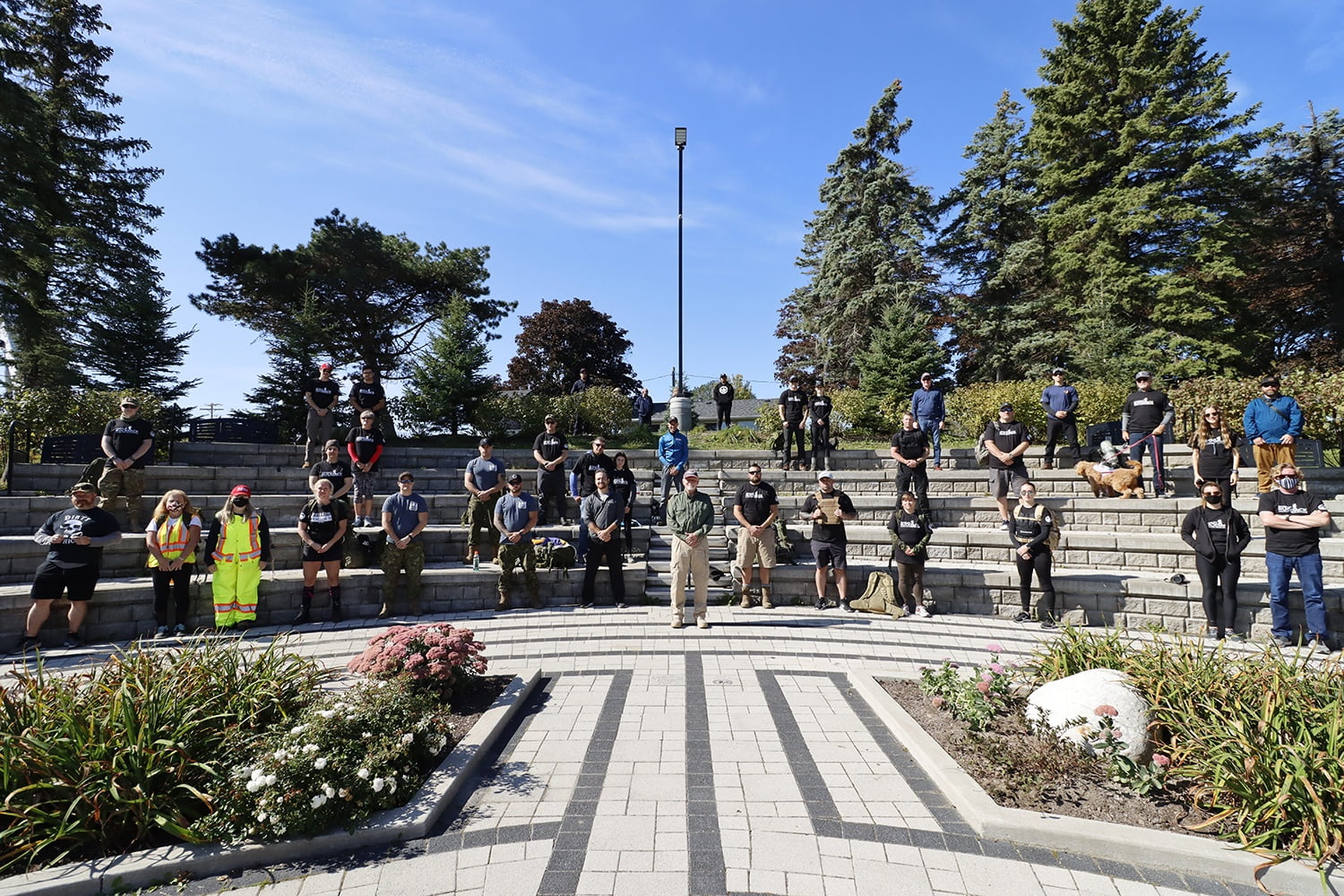 Led by Country recording artist Kris Barclay, a group of more than 30 supporters ruck marched and raised funds on Saturday, September 19th. Their 10 km military themed rucksack began at the Wounded Warriors Canada Whitby Park of Reflection. Participants were encouraged to wear weighted vests to simulate 50 pound military backpacks.
"The Rucksack March is an inspirational event that captures the essence of what we mean when we say we are in this together for mental health", said Scott Maxwell, Executive Director of Wounded Warriors Canada. "We look forward to a day that will raise considerable awareness and funds for our ill and injured Veterans, First Responders and their families. " 
Major-General (Ret.) David Fraser (Brigadier-General of Operation Medusa) and one of Canada's most decorated officers delivered remarks during the opening Ceremonies. The group has currently raised more than $3,000 in support of Wounded Warriors Canada's programs supporting ill and injured Veterans, First Responders and their families.
"As a strong supporter of our Armed forces, I take great pride in learning and sharing the stories of the sacrifice, bravery, courage and ultimately the victories of those that have come before us, and those that continue to serve their country. The Rucksack March for Remembrance was established to bring people from the community together with one mission in mind: to raise awareness and funding for the many Veterans, First Responders and their families who dealing with Operational Stress Injuries." Kris Barclay.