CYCLISTS FROM COAST-TO-COAST TAKE PART IN THE NATIONAL RIDE FOR MENTAL HEALTH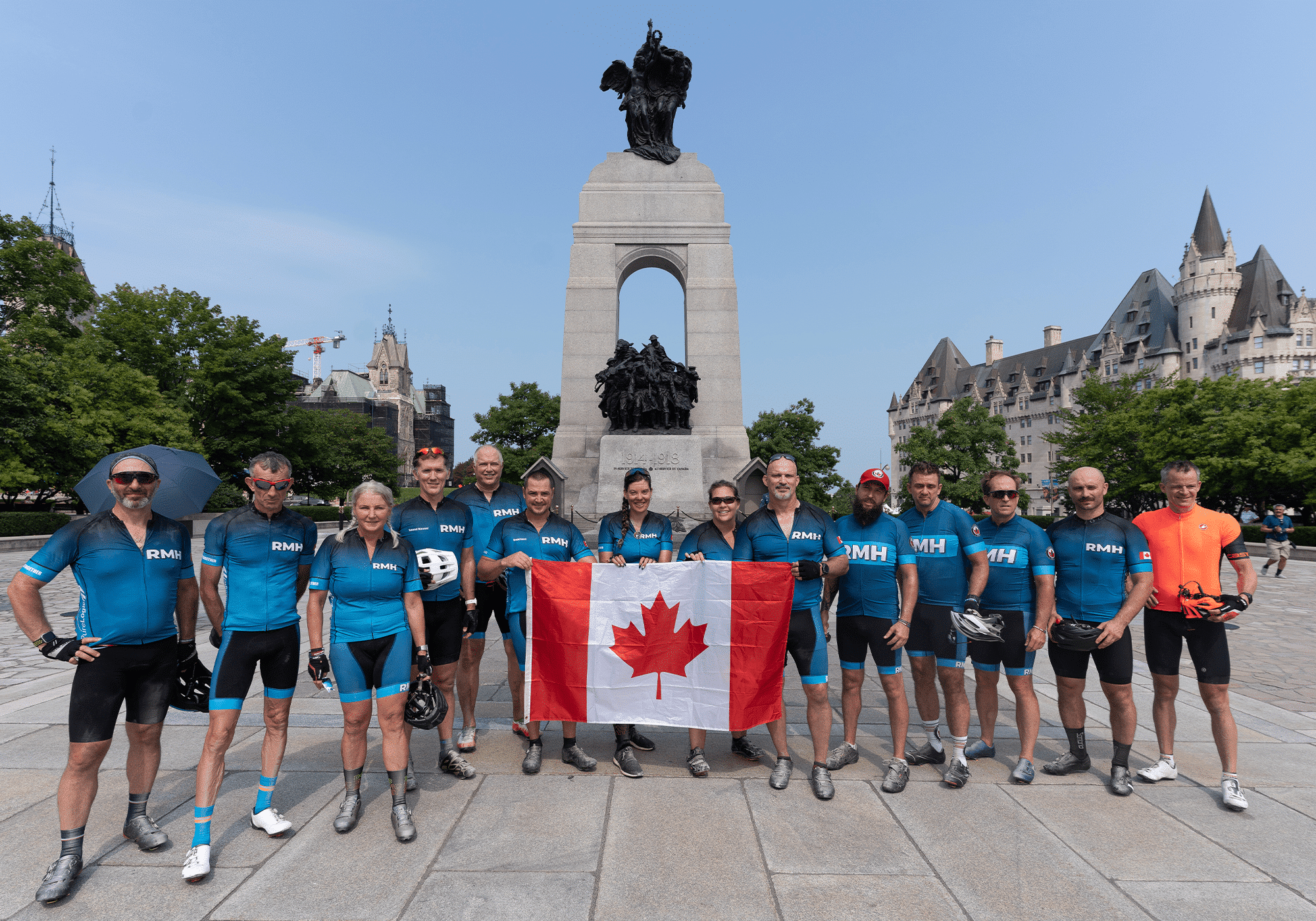 August 23rd, 2021
For Immediate Release
Wounded Warriors Canada (WWC) completed its second annual National Ride for Mental Health (RMH) on Saturday with more than 500 cyclists participating and every province and territory in the country having representation. The Ride for Mental Health (RMH) brings awareness to the unique mental health needs of Canada's Veterans, First Responders and their families while raising substantial funds to support Wounded Warriors Canada's mental health services benefiting individuals, couples, spouses, surviving spouses and children of uniformed service. Taken together, participants, their donors and event sponsors raised $300,000 – surpassing the events $250,000 fundraising goal.
"Now more than ever, we are aware of the challenges and tragic impact mental health injuries have on our Veterans, First Responders and their families. The Ride for Mental Health provides a platform to foster mental health education, highlight and share lived experiences surrounding post-traumatic growth, and provides an opportunity for Canadians to set and achieve personal goals – all while making a direct impact through fundraising in support of our life changing mental health programs." Scott Maxwell, Executive Director, Wounded Warriors Canada
OPP Commissioner Thomas Carrique represents RMH as its official Ride Patron for the second year in a row. Carrique began his policing career with York Regional Police in 1990 and became the 15th Commissioner of the Ontario Provincial Police on April 8, 2019. He is an avid cyclist and participates in a number of charitable cycling events each year to give back to the province he proudly serves.
"For those who serve and are exposed to the psychological impacts of safeguarding our country and communities, we know the importance of the Wounded Warriors Canada Virtual Ride for Mental Health. It provides us with a goal that challenges us physically and psychologically, provides us with a closely knit support network of riders that builds esprit de corps that extends well beyond the ride, and ultimately improves our overall wellbeing.
The RMH increases our awareness of the much needed programs and services that are available to us; and, our visible participation in this event removes barriers to accessing care by openly and proudly showing our support for Wounded Warriors Canada and the life changing programs and services they deliver.
As our Veterans and First Responders persevere through the difficulties they encounter, knowing our citizens care about, and respect, those who serve, inspires and motivates those who proudly wear a uniform, building their resilience and affirming their dedication to duty and their unwavering commitment to the Canadian Charter of Rights and Freedoms and maintain safe communities and a secure Canada." Thomas Carrique, Commissioner, Ontario Provincial Police.
"TC Energy is a proud sponsor of the Ride for Mental Health, and we're honoured to participate in the ride again this year. It's a great event to bring awareness to mental health, to remove the stigma associated with mental illness, and to raise funds for the world-class programs at Wounded Warriors Canada to support our Veterans, First Responders and their families. They give so much to protect our communities across Canada and this is an incredible way to give back." John Mikkelsen, Director, Power Business Development, TC Energy.