Couples Resiliency Program
The Wounded Warriors Couples Resiliency Program (CRP) has been developed to assist couples impacted by Post Traumatic and Operational Stress injuries to improve their relationship with their spouse/partner. The program is delivered Nationally.
ABOUT CRP
The Wounded Warriors Couples Resiliency Program (CRP) has been developed to assist couples impacted by Post Traumatic and Operational Stress injuries to improve their relationship with their spouse/partner.  The program utilizes well supported clinical practices in conjunction with equine assisted treatment interventions to provide a unique therapeutic experience and learn by doing approach.
CRP PROGRAM STRUCTURE
Four couples come together for a 4-day program offered at 3 locations across Canada (Alberta, Nova Scotia, and Ontario).  The couples are provided hotel accommodations to present the opportunity to leave the stressors of daily life and focus on the relationship.  The program takes place at a nearby Ranch offering a natural and tranquil environment to facilitate optimal therapeutic opportunities.  The couples participate in both group and individual couple's sessions with the support of two clinical facilitators.  The following areas are covered:
Equine Assisted Learning (nonriding horse activities)
Post Traumatic and Occupational Stress signs and symptoms and the brain
Conflict Resolution
Improving Communication
Balancing the transition in and out of service roles
The unique feature of this program is working with horses to provide an experiential learning opportunity.  Horses by nature respond quickly to their environment and people providing couples new insights about themselves and their relationship.  The areas of concentration are complimented through clinically supervised exercises and therapeutic conversation in conjunction with equine assisted learning opportunities.  The Equine component creates a unique blend of traditional and alternative clinical approaches to help increase self-awareness and understanding to improve the many challenges impacting the relationship.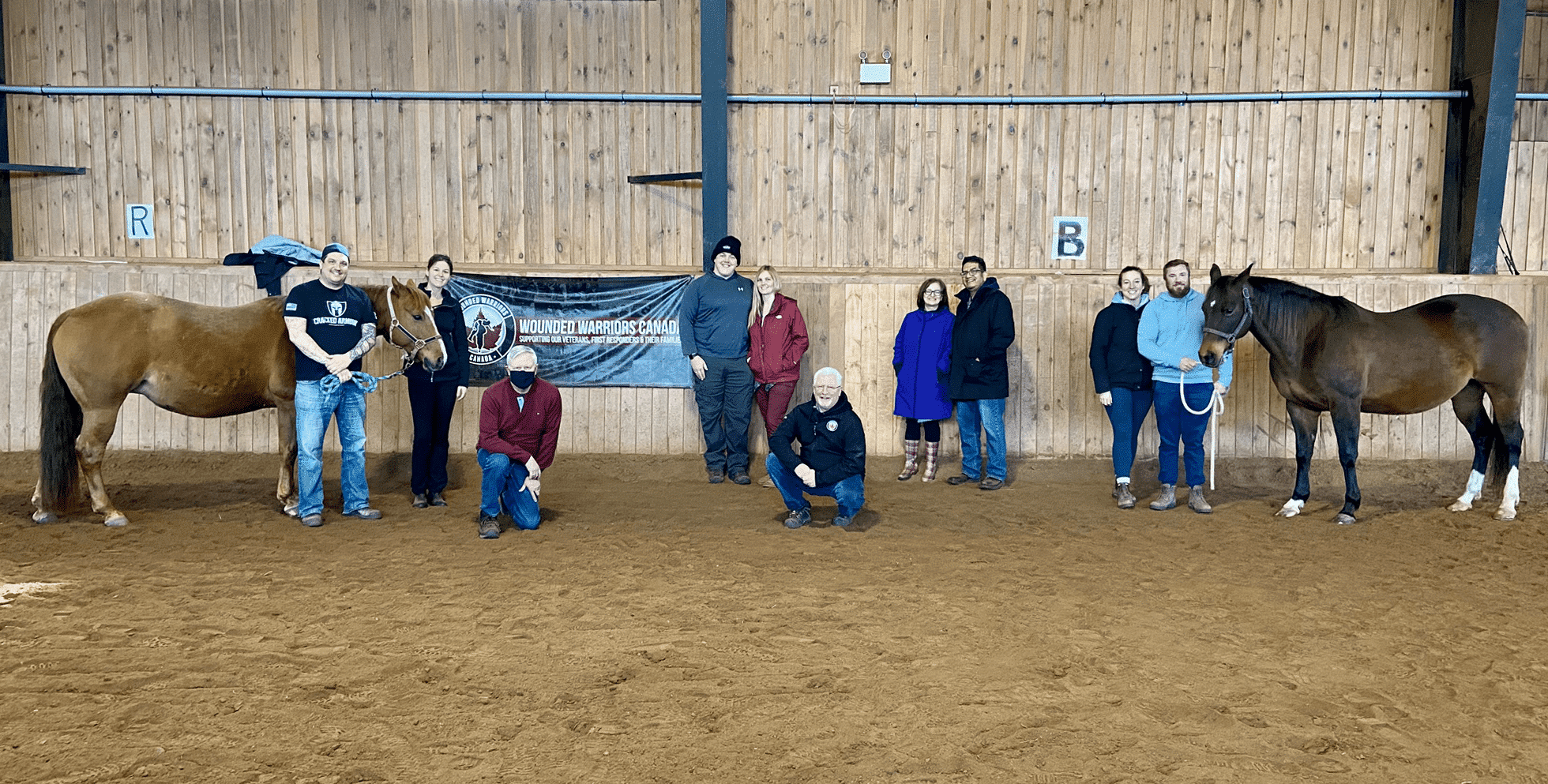 JIM MARLAND, MA, CLINICAL ADVISOR
Jim is registered as a psychologist in Alberta and Ontario and is a certified Equine Assisted Learning Facilitator and holds an Advanced Certificate in Adventure Education
He is currently in private practice, working with First Nations in central Alberta and developing a program with experienced business leaders to assist senior executives to discover more purpose and vision through a deeper understanding of leadership and communication skills.
Since 2006 he has also been using horses to help people with their relationships, inter-personal communication and self-awareness. His clients have included leaders from the corporate sector, all four levels of Canadian government. Also, since 2013, with the help of Wounded Warriors Canada, hundreds of veterans and first responders who have been diagnosed with an Operational Stress Injury (e.g. PTSD) and their spouses. Equine therapy provides opportunities for clients to receive instinctive feedback from the horse coupled with psychological intervention, a combination which can speed up the therapeutic process significantly.
SHAUNA PUPP, CLINICAL ADVISOR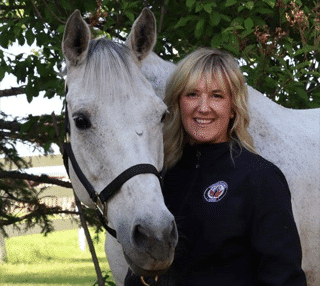 Shauna Pupp is a Clinical Psychologist with Amundson and Associates in Calgary, Alberta. Shauna has been in practice since 2009. She completed her graduate education with Campus Alberta and University of Calgary with a specialization in Counselling Psychology. She is currently enrolled in the Health Psychology PhD program with Walden University focusing research on mental health and wellness with Law Enforcement. Shauna has received specialized training in crisis intervention and the treatment of trauma and PTSD.
Focuses in her clinical practice includes individual and couple therapy, as well as consultation and therapy with first responder populations and their families.
Horses have always been a large part of Shauna's life and she has combined her passion for horses with her commitment to working with individuals impacted by PTSD using Equine Therapy to promote mental health wellness. Shauna has certification in Equine Assisted Learning (EAL) and has contributed to the development of the WWC Couples Equine Therapy Program.
TODD BURNS, CD, MSW, CO-DEVELOPER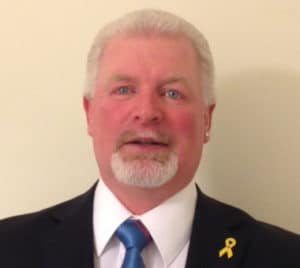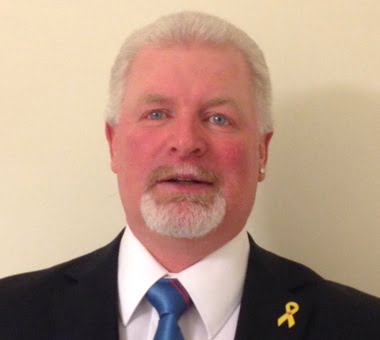 Todd is a retired military Social Worker. 
He received specialized training in treating Post Traumatic Stress while attending training in Palo Alto, California.  During his career as a military Social Worker, he focused mainly on treating trauma related to PTSD and Operational Stress.  In 2008, after completing a tour in Afghanistan, he was diagnosed with Severe PTSD and withdrew from clinical work. 
He is a certified mediator and certified Equine Assisted Learning Facilitator and was an active co-developer of the Couple's Resiliency Program.