LONDON FIRE DEPARTMENT PARTNERS WITH WOUNDED WARRIORS CANADA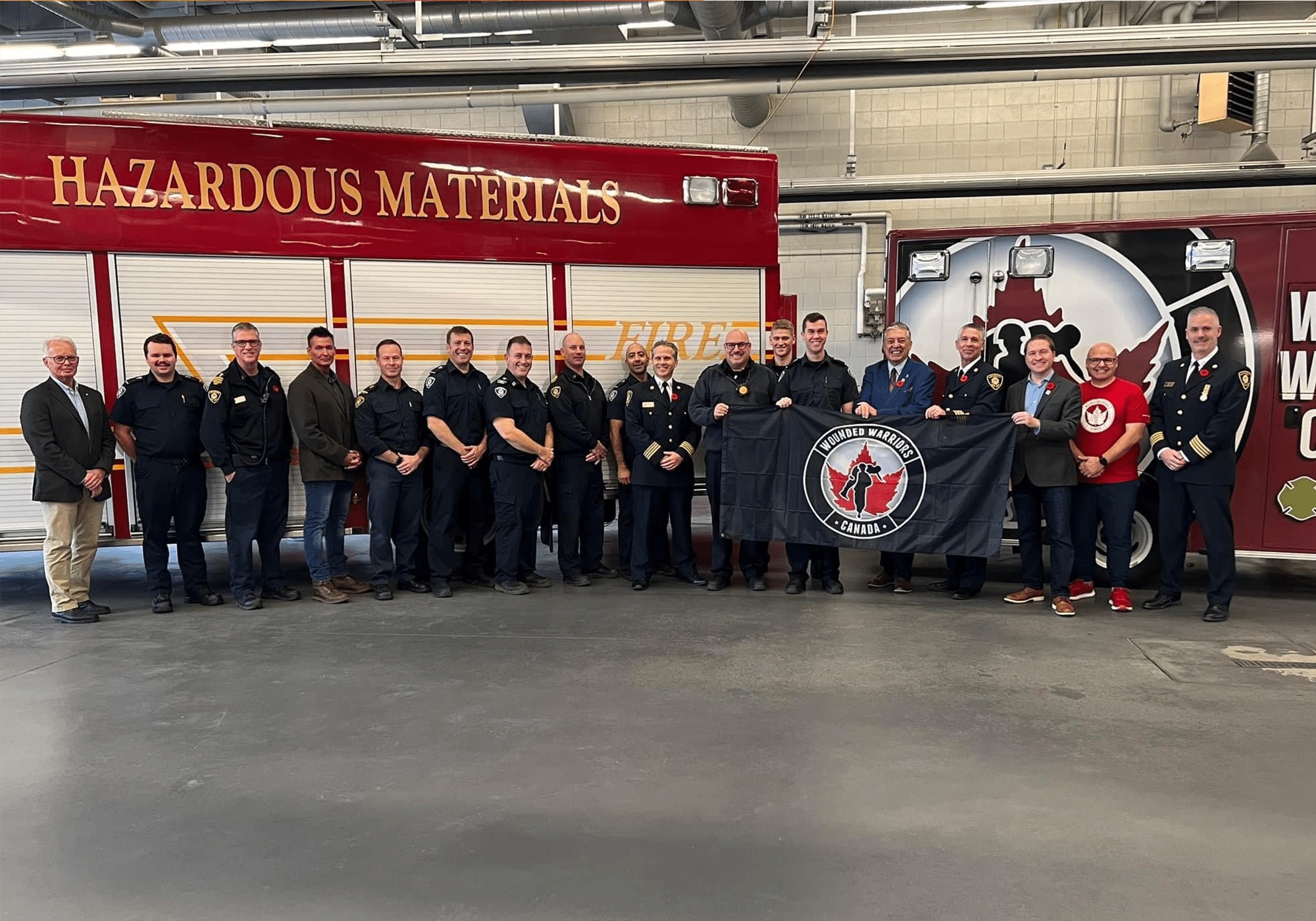 Wounded Warriors Canada is proud to announce a partnership with the London Fire Department that will further support members and their families with access to an additional layer of mental health supports and services. Under the agreement, the LFD will share resources and identify or refer their members in need of mental health support to the programs offered by Wounded Warriors Canada.
"Our members are mothers, fathers, mothers, daughters, and sons. The trauma that they are exposed to each, and every day can deeply impact and effect their lives for years to come," said Gary Bridge, Assistant Deputy Chief. "We recognize that we need to do more as an organization to educate, to reduce stigma and develop resiliency before they suffer an injury; and when they do need help, to rally behind them and support them to get them the help they need, when they need it. This partnership with Wounded Warriors Canada is just one more way we can support our members to make sure they receive the care they deserve."
Just as members of the LFD are committed to protecting lives and property, ensuring their safety and well-being is a leading priority. They are highly trained and skilled professionals who, due to the nature of their work, often face challenging situations that test their physical or mental health and safety.
"We are so thankful for the lifesaving work our Fire Department does across our city every day and night. We want all of our first responders to have access to mental health support and resources and this new partnership with Wounded Warriors Canada provides an important additional layer of support and builds on existing supports the City of London has ensured are available," said Mayor Josh Morgan.
"This partnership recognizes that no single organization can do it all when it comes to the complexity of operational stress and trauma related injuries impacting those who keep our communities safe. When a First Responder is struggling, what matters is that the member and their family know that we are in this together – working to ensure they receive the help they so rightly deserve," said Scott Maxwell, Executive Director Wounded Warriors. "We look forward to working with the London Fire Department in the months and years ahead." 
Across Ontario, Wounded Warriors Canada is partnered with over 60 Fire, Police, and EMS agencies. The LFD is proud to be one of the many organizations whose members are benefitting from this alliance. Learn more at https://woundedwarriors.ca/