CAPE BRETON REGIONAL FIRE & EMERGENCY SERVICES PARTNERS WITH WOUNDED WARRIORS CANADA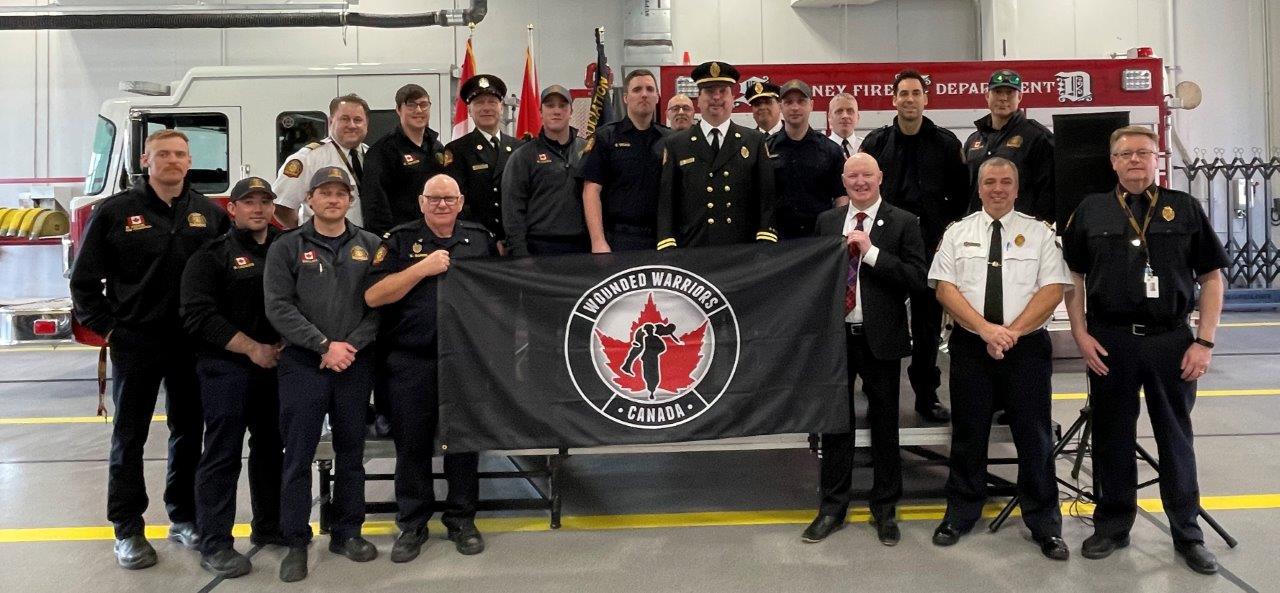 Cape Breton, NS –– Cape Breton Regional Fire & Emergency Services is proud to announce a partnership with Wounded Warriors Canada. Through this partnership, which covers all 35 Fire Departments across Cape Breton Island, Wounded Warriors Canada will provide an additional layer of mental health support and resources to Firefighters and their families.
"As we are all aware, operational stress injuries is something that comes with the job. Understanding the continuum of these injuries and ensuring the resources are available to help prevent and mitigate the impacts, recognize the signs and symptoms, seek help, and maintain that connection to the assistance is key for our members to succeed in their roles within our community," said Michael Seth, Fire Chief and Director of Fire & Emergency Services at Cape Breton Regional Municipality. "Challenging and addressing the stigma around operational stress injuries, development of the robust toolbox of resources and being supportive through your attitudes and behaviour can be the key to someone getting the necessary help they need," he continued.
"Given the complexities of operational stress injuries, we know that no single organization will ever be the 100 per cent solution when it comes to the mental health and wellness needs of its members and their families. Partnerships are vital. Together, we are working to break down barriers to accessing culturally appropriate mental health support while reducing stigma for those who keep our communities safe. We look forward to working with the members of Cape Breton Regional Fire & Emergency Services in the months and years to come," said Scott Maxwell, Executive Director, Wounded Warriors Canada.
As a mental health service provider, Wounded Warriors Canada offers a range of clinically facilitated programs that have been specifically developed to support the unique needs of Veterans, First Responders and their families. The programs support individuals, couples, spouses, surviving spouses, and children of those who serve or have served our country. Wounded Warriors Canada also provides leading-edge trauma informed workplace training geared towards helping make trauma exposure management a new professional standard for First Responders.