BRUCE POWER DONATES $85,000 TO WWC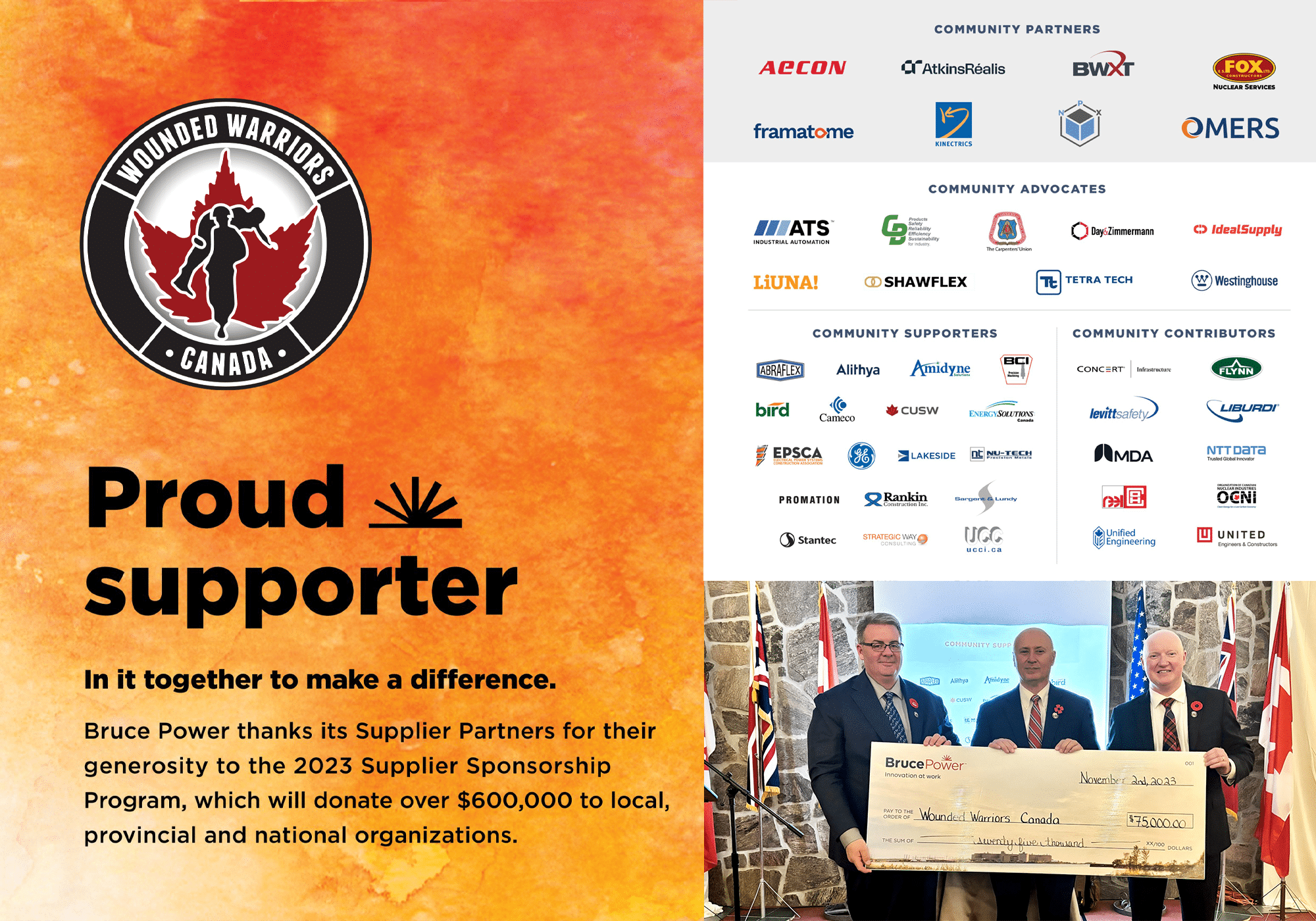 We are delighted to announce that during its annual gala, Bruce Power's supplier partners generously donated $85,000. Since 2012, the collective efforts of Bruce Power and its suppliers have resulted in donations totaling $1.3 million. These funds support the provision of mental health services to both serving and retired Trauma Exposed Professionals (TExPs) and their families, encompassing veterans and first responders, all while ensuring accessibility in both official languages.
"I'm proud of the more than 40 companies that take part in our annual Supplier Sponsorship Program for their continued support of an organization as important as Wounded Warriors Canada," said Mike Rencheck, Bruce Power's President and CEO. "By raising $680,000 this year, our suppliers are making a huge difference for Wounded Warriors, Indigenous communities, local food banks, toy drives and hamper programs, people with brain tumours, children with cancer, and many other important organizations."
Scott Maxwell, Executive Director of Wounded Warriors Canada, attended the fundraising gala at the Underwood Community Centre and thanked Bruce Power and its Suppliers for its $85,000 donation.
"Bruce Power and their nuclear Suppliers have stood beside us since our inception. Year-after-year, they continue to highlight their care, compassion, and support for those who keep our country and communities safe. We are experiencing unprecedented demand for mental health support from those we serve and it's thanks to the continued partnership with Bruce Power and Supply chain partners that we're able to provide our culturally specific counselling services in timely manner when our heroes reach out for help." – Scott Maxwell, Executive Director, Wounded Warriors Canada