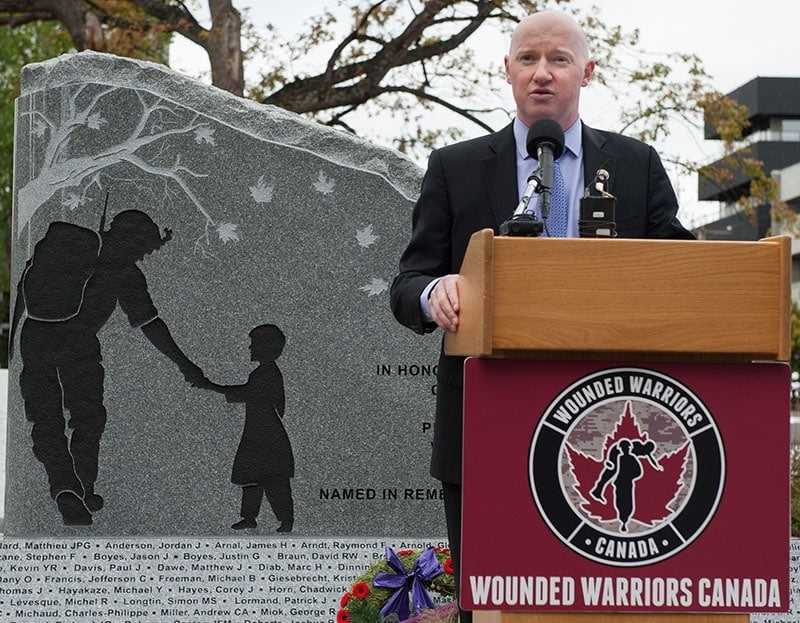 Scott Maxwell, Executive Director
Scott has always had a passion for public service. Following the completion of his BA (Hons) in International Relations and Canadian Public Policy at the University of Toronto, he began his career on Parliament Hill.
Scott's involvement in federal politics would see him involved in several high profile Consular Affairs cases, interceding and advocating for Canadian's detained abroad. Further, he became very engaged in Canada's energy market, working to bring greater awareness and attention to the challenges facing the industry in Canada.
Prior to joining Wounded Warriors Canada, Scott successfully transitioned his experience in federal politics to provincial politics in Ontario. While at Queen's Park, he continued to apply his public policy experience to provincial matters and was able to advance a number of important social policy improvements — focusing particularly on mental health and social services available to children and youth.
On June 11, 2007 Trooper Darryl Caswell, a high school friend of Scott's was killed by a roadside bomb in Afghanistan. From that day forward, Scott made a promise to himself that he would find a way to give back to those who so bravely serve Canada. On January 8, 2013 Scott accepted the position of Executive Director of Wounded Warriors Canada – an organization and cause that he proudly serves to this day.