WOUNDED WARRIORS CANADA ANNOUNCES 2020 BATTLEFIELD BIKE RIDE – SELLS OUT IN 20 MINUTES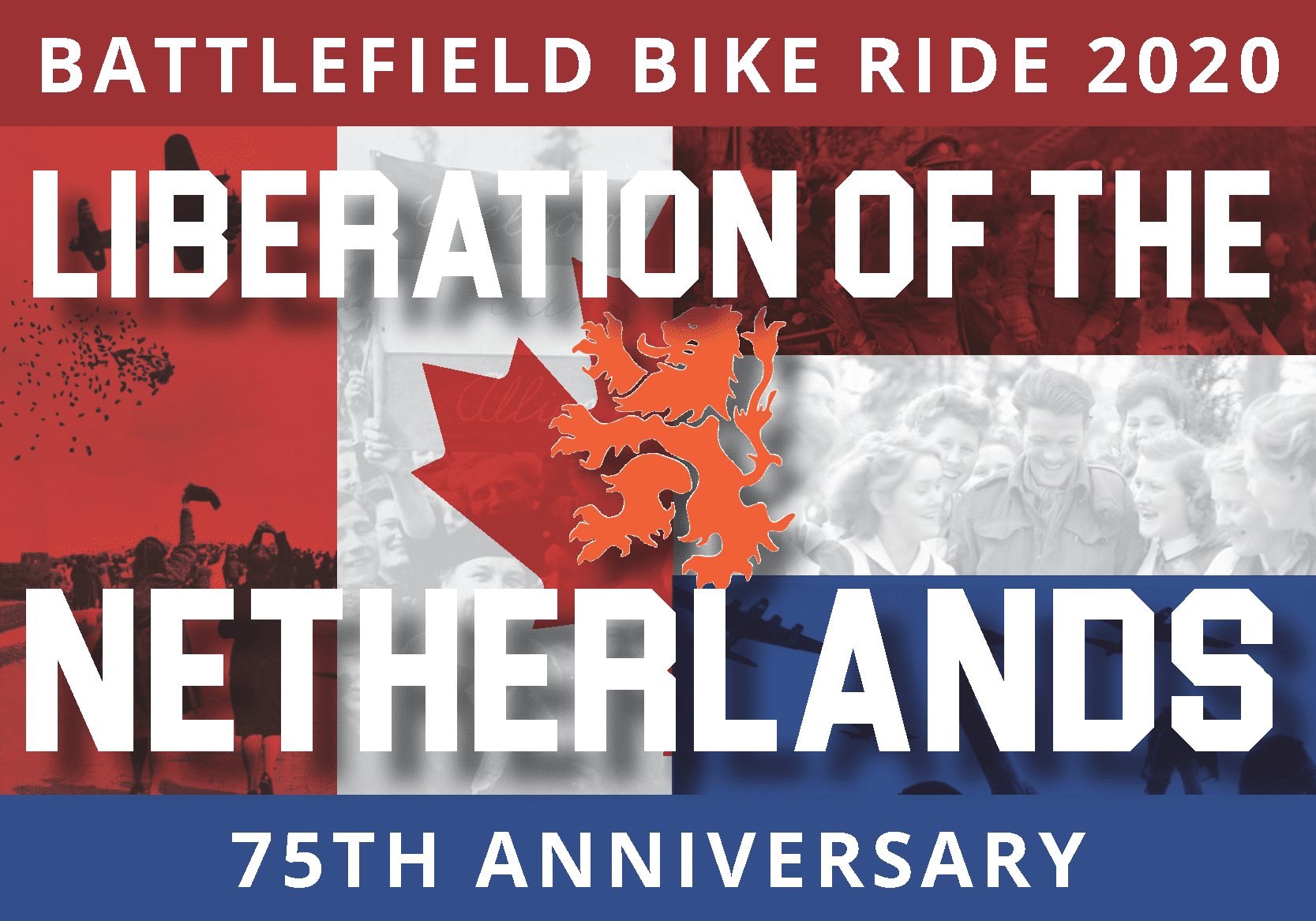 Registration opened on Tuesday for the 2020 Wounded Warriors Canada Battlefield Bike Ride: Liberation of the Netherlands (BBR20). Within 20 Minutes the ride was sold out with over 150 Canadian cyclists from coast-to-coast vying to be one of the 100 participants of the event.This unprecedented level of interest and support set a new registration record for the sixth annual BBR and highlights the level of support Canadians have for our Veterans and their families – past, present and future.
In the final months of WW2, Canadian Forces were given the important and deadly task of liberating the Netherlands from Nazi occupation. More than 7,600 Canadian soldiers, sailors and airmen died fighting in the Netherlands. They are buried today in official war cemeteries across the country. BBR20 will take participants on a journey from Bergen op Zoom to Deventer, covering territory the 1st Canadian Army battled in 1945 until the formal German surrender was signed on May 7, 1945. Over the course of five days, participants will cycle over 400km and will have each fundraised a minimum of $4,000 in support of Wounded Warriors Canada's mental health programs benefiting ill and injured Veterans, First Responders and their families.
Scott Maxwell, Executive Director of Wounded Warriors Canada, commented, "BBR20 will celebrate, commemorate and reflect on Canada's considerable contributions to the Liberation of the Netherlands in a country that still strongly relates to its Canadian Liberators. What's more, the Battlefield Bike Ride is the largest single fundraising event each year for the charity and provides significant funds to help make our life-changing mental health programs possible."
Learn more by visiting: BBR20.ca