TIL -Trauma Informed Leadership
The Wounded Warriors Canada Trauma Informed Leadership Program has been designed for leaders of organizations to receive customized support in so they can perform their jobs effectively while fostering positive and healthy organizational cultures. The program provides four clinically facilitated group sessions scheduled on a quarterly basis.
BACKGROUND
Leaders of organizations face significant challenges in today's unprecedented times. In addition to the practical and logistical aspects of their occupational duties, they also have incredible influence and impact on organizational culture. As society continues to confront complex and ever-evolving challenges, leaders are now more than ever called on to remain strong and steadfast in the face of uncertainty, high levels of stress and adversity.
Wounded Warriors Canada is proud to introduce a new program that has been designed specifically for leaders of organizations. It is tantamount that in order to do their jobs effectively, and to be able to foster positive and healthy organizational cultures, that leaders receive customized support. The Wounded Warriors Canada Trauma Informed Leadership Program has been designed to do just that.
LEVEL 1
The first session is designed to enhance awareness regarding stress and will provide specific strategies to enhance stress management and regulation, particularly relative to their occupational roles.
LEVEL 2
The session focuses on societal influences on organizational culture (i.e., stoicism) and will discuss the need for empathic leadership.
LEVEL 3 & 4
Sessions three and four will review of the concepts of the first two sessions, with focus given to discussing any challenges (or successes) leaders have had incorporating TIL concepts into their own self-care routines, as well as their organizations as a whole.
MAINTENANCE SESSIONS
The objective of the optional maintenance sessions are to ensure the important mental health conversations remain ongoing within organizations
DR. MEGAN MCELHERAN, CLINICAL DIRECTOR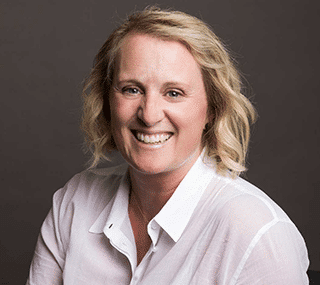 Dr. Megan McElheran is a Clinical Psychologist, the CEO of Wayfound, and a Program Developer/Facilitator for WWC. For the past 16 years, she has worked almost exclusively with uniformed service personnel and witnessed the devastating psychological effects operational stress can have on those who serve our communities. Dr. McElheran developed the Before Operational Stress (BOS) program out of a desire to provide public safety personnel with an intervention that could support greater psychological protection relative to their occupational roles. She is steadfast in her commitment to finding proactive ways to support public safety personnel and will continue to disseminate and evaluate BOS to ensure its effectiveness and utility for the members it serves.