Equine
Therapy

Program

Modern relationships are often difficult. Add the complications of an Operational Stress Injury, like Post Traumatic Stress Disorder, and a perfect storm may be on the way. Couples suffering from the effects of an Operational Stress Injury experience more crisis and conflict in their relationships.
Part of the solution is the Wounded Warriors Canada Equine Therapy Program, a clinical, educational and practical approach to address the challenges of injury-affected relationships. This three day program is funded by Wounded Warriors Canada; flights, accommodation and all program costs are paid for by Wounded Warriors Canada.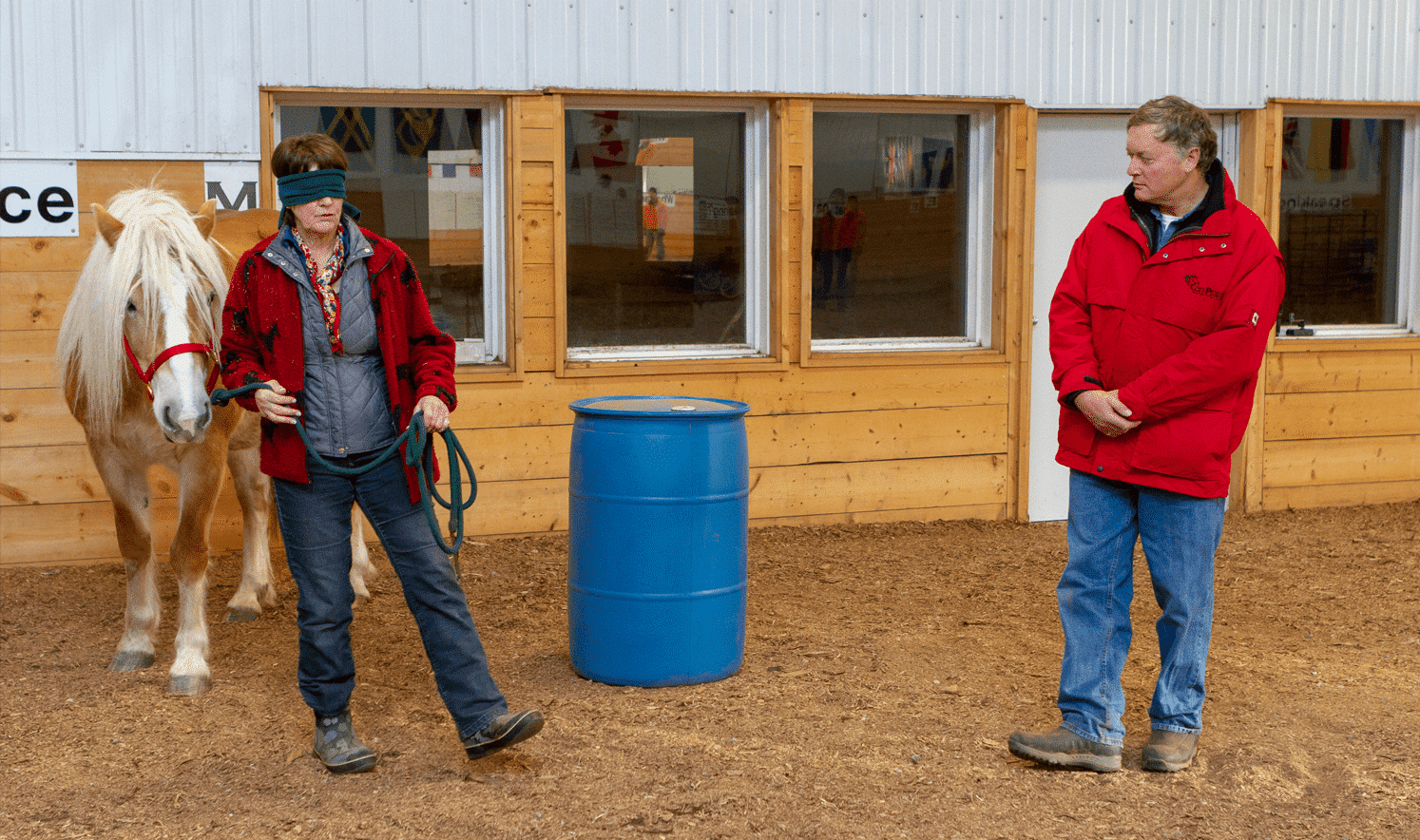 This clinically facilitated Couples Program is open to Veteran and First Responder couples from coast to coast. All aspects of the program including travel and lodging at one of our two outstanding facilities located in Rocky Mountain House, AB and Ashburn, ON.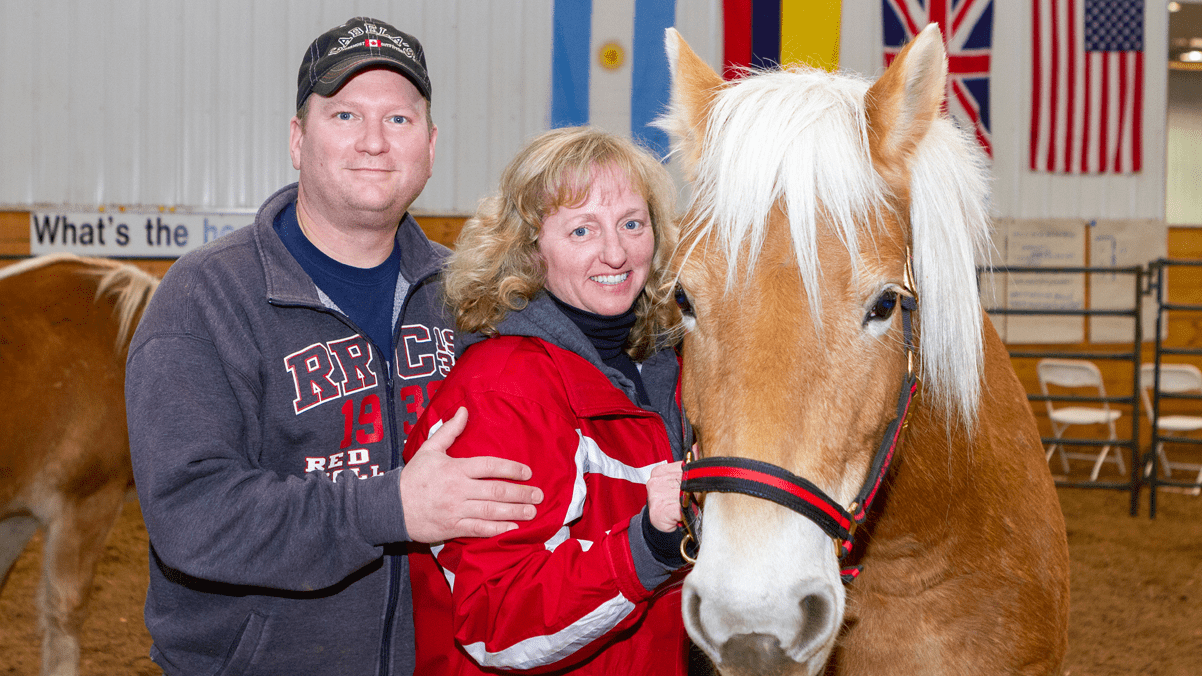 Horses are hunted in the wild by predators. To survive, they use their instinctive sensitivity to assess and manage imminent risk. Horses are hyper-vigilant, they react quickly to the people around them. It is these reactions, expressed by their body language, that offer participants new insights about themselves and their relationships.
The horse is also a social animal; it participates in relationships based on mutual trust and respect and leaves relationships that are not. Couples need trust and respect too. Participants practice the gentle art of offering trust and respect while working with horses, so they can do the same with their spouse. The horses' body language, which is its response to those around it, makes it much easier for participants to learn about their relationships. Sometimes it is easier just to accept some feedback from a horse.
The program is not all about horses. Half of the time is devoted to a series of classes that address the challenges of managing the injury as a couple. There's lots of time for discussion.
The program is staffed by psychologists, mediators and instructors under the clinical leadership of Jim Marland. Each staff have many years of highly relevant experience and are qualified to at least the Master's level. The program is offered in Alberta and Ontario.