Couples-Based Equine Therapy
Couples-Based Equine Therapy is a four day program combining clinical, educational and practical experiences to address the challenges of trauma affected relationships.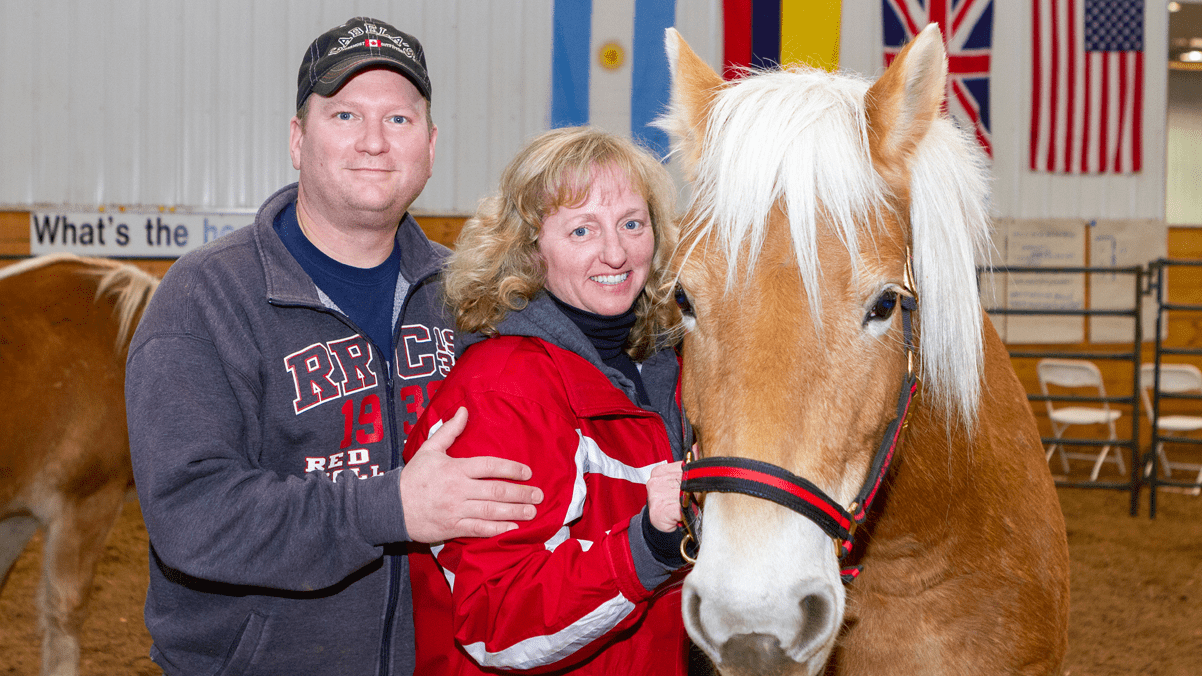 The program is broken down into five modules:
Understanding Injury and Recovery
Stabilizing Trauma Affected Relationships
Improving Communication
Mitigating Conflict
Applying New Skills and Traits
Each module combines classroom instruction, practical couple-based communication exercises, equine therapy and a thorough debrief.
Why Horses?
Because horses are hunted by predators, they're hypervigilant. This means they react quickly to people around them. It is these reactions, expressed by their body language, that offer participants new insights about themselves and their relationships.
Delivery Locations
Spruce Valley Ranch, Alberta
WindReach Farms, Ontario
Sumac Farms, Atlantic Canada